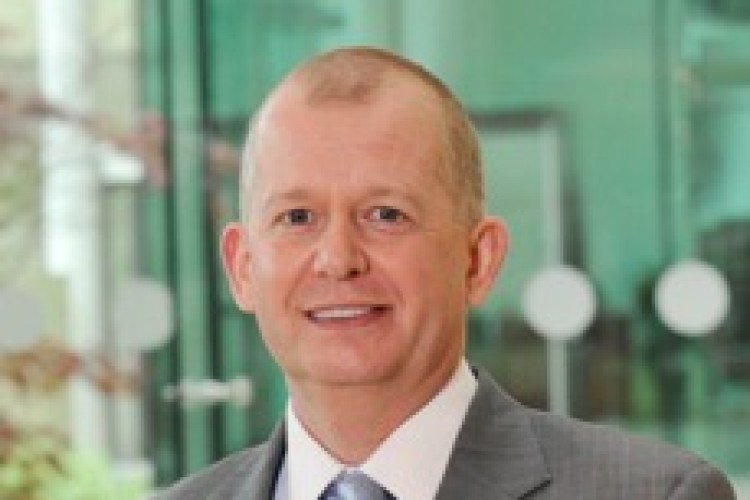 On 2 December 2013, Mark Rogerson will be joining the Speedy board as chief operating officer with responsibility for both the UK & Ireland and international divisions. 
Mr Rogerson is a former RAF wing commander who made a flying visit to Costain, joining in June 2012 as chief development officer and subsequently managing director of its natural resources division before leaving a little over a year later. Prior to Costain, he spent eight years with Serco, in charge of its defence and aviation business.
Speedy has also recruited access hire group Lavendon's international managing director Andy Wright to head up its Middle East and North Africa (MENA) operations.
Along with these arrivals are two senior departures at Speedy. UK & Ireland managing director David Graham left the business last month and Mike McGrath will be stepping down from the board on a date to be finalised. Mr McGrath is managing director of international asset services and was previously group commercial director.
Confirmation of the management changes came with Speedy's interim results for the six months to 30 September 2013, which showed revenue up just 0.4% to £169.8m (2012: £169.1m). Profit before tax increased by £600,000 to £5.3m (2012: £4.7m)
Speedy said that it was making progress in its strategy of becoming less dependent on general construction and signing up long term service contracts with blue chip infrastructure companies in water, waste, energy and transport. Revenue from the UK's top 10 infrastructure customers grew by 31% in the half-year.
It has also just commited £2.7m to setting up a new joint venture with oilfield services business J&J Denholm Group in Kazakhstan.
Speedy saw return on capital employed improving to 7.6% (2012: 7.0%) in the first half even after investing £43.5m in new hire fleet, an increase of 21% on the equivalent period of the previous year.
Chairman Ishbel Macpherson said: "In the first half of the year Speedy has battled with continued challenging market conditions, in the construction sector in particular.
"Whilst we see some signs of recovery in the sector, beyond house-building, we don't expect to benefit from it in the current year. That said, a series of new contract wins and the full mobilisation of the National Grid contact in H1 have made us confident about our momentum going into H2.
"The International division made good progress in H1 and this will continue into H2 as further Zadco islands mobilise. We therefore remain confident that the group continues to trade in line with management expectations for FY14.
"Looking further out, we continue to take further steps to build the business for the future. We have strengthened the management team, expanded our international footprint through a joint venture in Kazakhstan and decided to accelerate our UK depot and logistics strategy.
"Our foundations are strong, our opportunities exciting and we are well positioned to enjoy the benefits of any economic recovery in the UK."
Got a story? Email news@theconstructionindex.co.uk