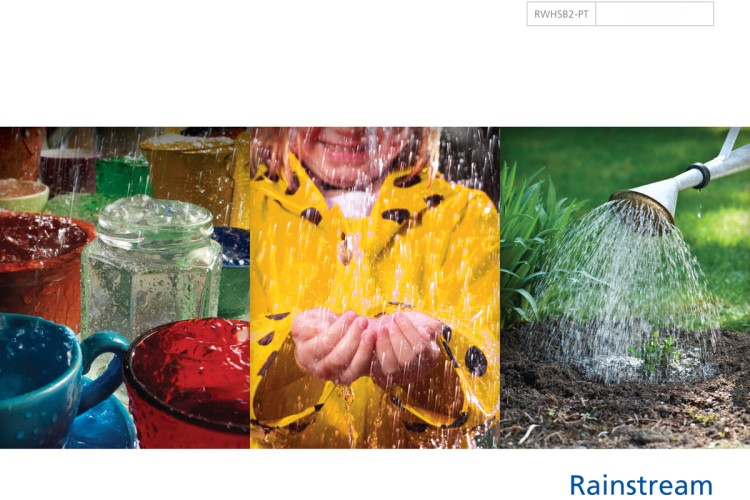 Launched in response to the ever-increasing demand for a proven, reliable and environmentally-sound  rainwater management system, the Rainstream range outlined in the new publication contains everything required to create a genuinely bespoke rainwater re-use solution for almost any type of commercial project .
The brochure explains how the Rainstream offering has been designed to help architects, developers, builders, contractors and end-users meet the numerous requirements and best-practice guidelines relating to water usage. It outlines they way in which Polypipe Rainstream allows rainwater from roofs, roads and paved areas to be captured, filtered and stored, ready for re-use in irrigation, vehicle washing, toilet  flushing and other non-potable applications.
The various components of a typical Rainstream system are explained in the brochure. These include the above- or below-ground storage tank, the pump unit and control system, the filtration and disinfection mechanism and other items such as siphonic water removal units. These elements can be combined to create genuinely bespoke systems - both gravity and pressure-operated – which satisfy the individual parameters of each specific project.
Also featured in the new publication are details of Polypipe Terrain's new Rainstream Education Resource Pack. This offers suggestions on how Foundation Stage and Keystage 1 and 2 pupils can be introduced to various issues surrounding water and its usage. Details of the accompanying action pack and online resources are also included.
The Rainstream offering is supported by various other services provided by Polypipe Terrain. These include project assessment, in-house design, configuration, material scheduling and technical support.
Got a story? Email news@theconstructionindex.co.uk