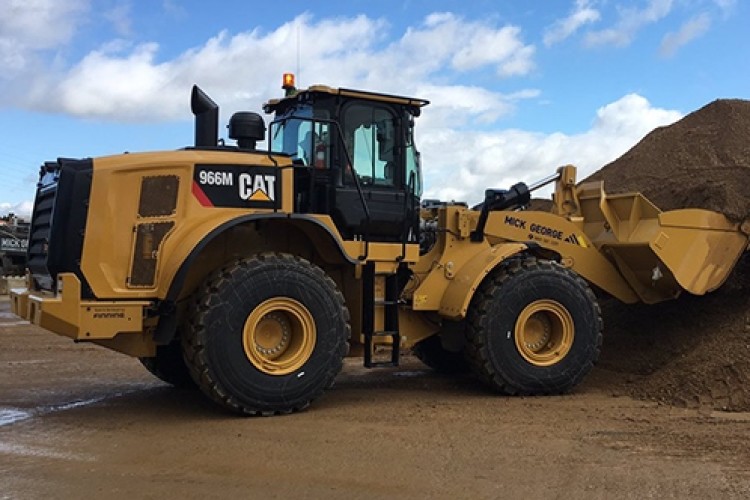 The loaders are predominantly tasked with transporting large volumes of various aggregates.
On-board technology includes the Cat Production Measurement system, which provides on-the-go payload weighing through the touch-screen display.
The steering stick, in place of the wheel, is also going down well with the operators as it gives more space in the cab. The automatic gears and automatic lubrication are also being appreciated.
Mick George has a further 17 machines – hydraulic excavators, wheel loaders and dozers – on order for delivery before the end of the year.
Contracts director Michael George said: "As with the rest of the business, from premises, people and equipment, we recognise that things develop. We are always seeking the best, and understand that means adding to the solid foundations in each of the respective areas, that we have built over the years. This is just another example of that, and embracing these technological advancements, reiterates our intention to further strengthen our offering."
Got a story? Email news@theconstructionindex.co.uk