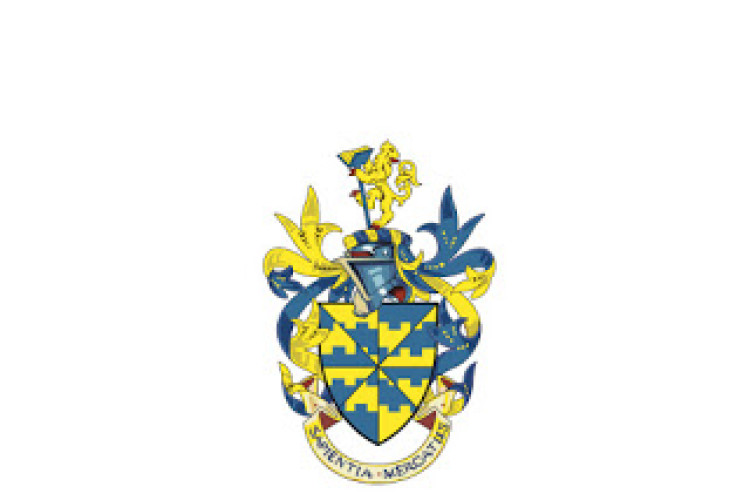 BCLive data shows new contract awards in August 2016 were 12.5% above the previous month and 29% up on the same month last year.
It now appears that the downturn in work seen earlier this year was caused more by the uncertainty surrounding the event of the EU referendum, rather than the result of the vote. This is in much the same way that every general election leads to a slowdown in construction contracts being released, and then a return to normal business once the government is in post. This is the traditional shape of events, regardless of whether it is a blue, red or coalition government returned.
We will not see the real impact of the referendum, if any, until the UK has actually left the European Union.
As we reported last week, the construction industry purchasing managers' index (PMI) for August bounced back to 49.0 – close to the 50.0 no change score – after being deeper in negative territory for June and July.
Now we can report that the Builders' Conference BCLive contracts league table also shows an industry rebounding, with £3,312m of new construction contracts being awarded during August 2016, compared to £2,944m in July and to £2,568.7m in August 2015.
That's a 12.5% gain month-on-month and a 29% rise year-on-year.
Top of the league for August 2016 was LendLease, whose three contracts signed during the month were collectively worth £229.5m. Its biggest – and the biggest for anyone during the month – was a £200m contract to build 450 apartments in Nine Elms, London.


ISG was only narrowly beaten into second place with 11 new contract awards worth a combined £226.1m. The largest of ISG's new contracts was a £62m order for a new science block at Imperial College London.
BCLive Contracts League Top 20 for August 2016 (click on image to enlarge)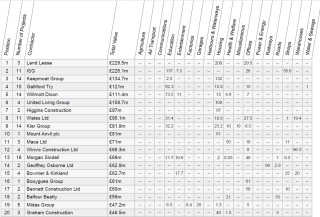 Builders' Conference chief executive Neil Edwards said that the construction sector still needed action from the government if it is to avoid a slip back towards recession. "If ever there was a time for bold leadership, then that time is now," he said. "If the UK government is to offer the construction sector the reassurance it so clearly craves, it must get off the fence, loosen the purse strings and give the green light on projects such as Hinkley C, HS2 and an additional London airport runway. Not only will this create and safeguard jobs on those contracts, it will help restore the confidence so damaged by the Brexit vote and it might just avert a slip back into recession."
BCLive Contracts League Top 20 for rolling year to 31st August 2016 (click on image to enlarge)
Got a story? Email news@theconstructionindex.co.uk