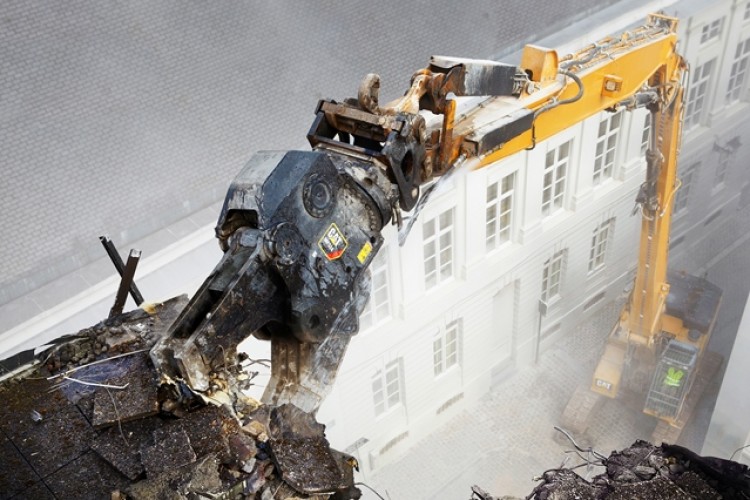 Cat says that its MP300 Series (comprising MP318 and MP324) can handle "virtually any demolition job" by using the basic housing together with a choice of up to six available jaw sets. Other models will be added to the standard offering at a later stage, the manufacturer said.
"This new generation of Multi-Processors uses patent pending booster and speed valve technology and a patent pending jaw locking system, which translates to lower costs for customers and lower emissions for the environment," said Caterpillar Work Tools commercial manager Richard Hermann.
Each Multi-Processor has continuous 360° rotation and can be equipped with different interchangeable jaws:
Concrete Cutter (CC)
Demolition (D)
Pulveriser (P)
Shear (S)
Universal (U)
Tank Shear (TS).
A new patent pending jaw locking system has reduced the time it takes to change jaws from 25 minutes with the previous series, to just 10 minutes with the new one, with only basic tools needed.
Cutting and crushing is faster than before, Cat claims. An integral hydraulic SpeedBooster automatically kicks in whenever the jaws meet resistance. The new booster design combines a speed valve and new smaller cylinder that nearly halves the jaw open/close cycle times. In addition the closing force has increased up to 6%, increasing claimed productivity by 10% for the steel cutting CC-jaw and 50% for the concrete breaking D-Jaw.
Got a story? Email news@theconstructionindex.co.uk