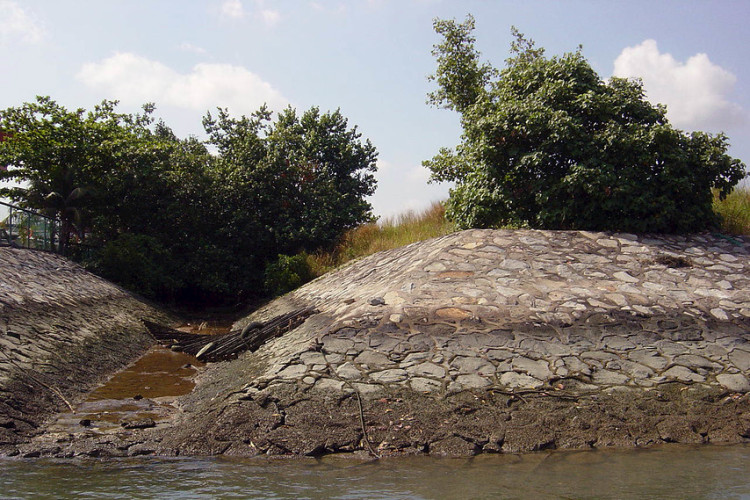 Despite the critical importance of levees in mitigating flood risk, they have suffered from lack of interest and investment, say the authors.
Peterborough-based Royal HaskoningDHV joins its partners for the official launch of the International Levee Handbook at a joint Institution of Civil Engineers (ICE) and Construction Industry Research & Information Association (CIRIA) event in London.
Levees are a vital part of modern flood risk management, points out the handbook, and many towns and cities would be uninhabitable without them. It is estimated that there are several hundreds of thousands of kilometres of levees in Europe and the USA alone. Although they have suffered from a lack of interest and investment, the protection they provide attracts development. There is a risk to life if the levees and their environment are not managed appropriately.
The International Levee Handbook has been developed to offer international good practice based on current knowledge, experience and lessons learnt from six countries. In particular, this 1300+ page handbook provides guidance on the evaluation, design, implementation, maintenance and management of levees.

Royal HaskoningDHV has been involved from the early stages of its inception, working in collaboration with CIRIA and HR Wallingford and an international team from France, USA, UK/Ireland, the Netherlands and Germany to develop the initial idea and then make it a reality.
Philip Smith, technical director for geotechnical design for Royal HaskoningDHV, led the chapter on design, whilst Charlotte Spliethoff, who previously worked with Grontmij Nederland and is now at Royal HaskoningDHV, worked with the US Army Corps of Engineers to lead the chapter on construction. Director of water governance and strategy Jaap Flikweert was the UK lead author for the chapter on operation and maintenance and contributed to other chapters.
"In developing this handbook we made good use of our expertise built up in our home markets of the Netherlands and the United Kingdom," said Flikweert. Both countries are well-respected for being world class in levee management, he said. The Netherlands is known for its thorough, legally based safety philosophy and advanced methods for design and assessment and the United Kingdom for its risk-based approaches which are set up to maximise return on investment in flood risk management.   
Got a story? Email news@theconstructionindex.co.uk