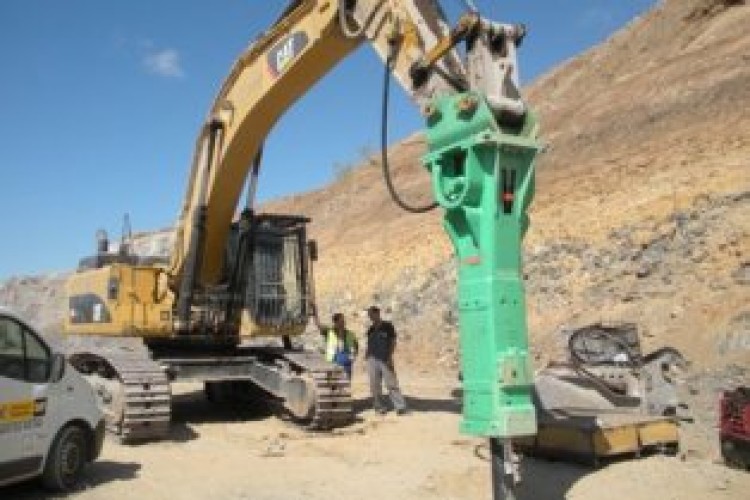 The V4500 hydraulic breaker can be mounted on excavators from 45t to 80t.  It is designed for high productivity work on homogeneous rock surfaces, including civil engineering applications and secondary breaking in quarries and mines. 
The weight of the V4500 breaker with top bracket and tool is 4500kg. It works with a maximum input power of 117kW, a hydraulic flow of 380 l/min providing a frequency of 750 blows per minute at an operating pressure of 185 bar.  The V4500 has the advantage of being able to work with high back pressures up to 25 bar and has overflow protection as standard.
Heavy duty housing and large retainer pins allow the V4500 to work with large tools with diameters up to 190mm.
The standard version of the V4500 breaker is Metro Silenced, and it can be equipped with a pressurisation circuit for underwater work and tunnelling. 
Got a story? Email news@theconstructionindex.co.uk