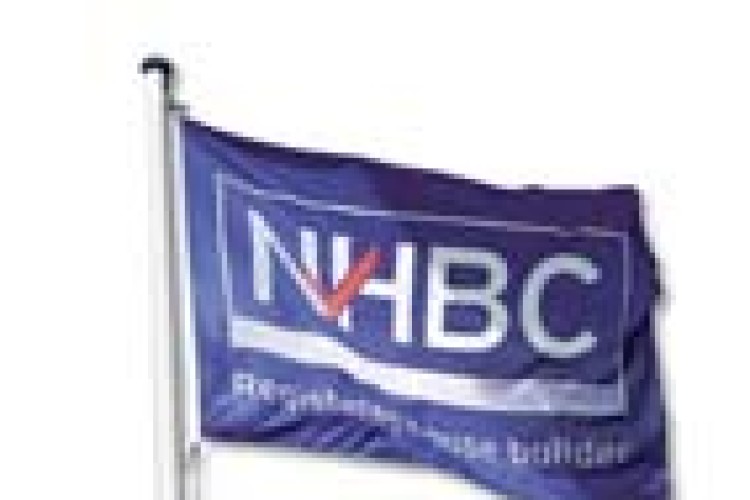 In total 33,573 new homes were registered between July and September, compared to 28,151 over the same period last year.
 The private sector fuelled the growth with a 23% increase, rising from 20,328 registrations in 2012 to almost 25,000. However, the public sector also saw a 10% rise over the same period to 8,589 registrations from 7,823 in 2012.
The NHBC data also reveal a rising age profile of who is buying these newly-built homes.
The proportion of new homes sold to the over-55s has increased from 17% to 23% over the past five years, while the proportion sold to under-25s has dropped from 8% in 2008 to less than 6% this year.
As the leading warranty and insurance provider for new homes in the UK, NHBC's monthly registration statistics provide insight on the country's new homes market. NHBC commercial director Richard Tamayo said: "Our latest figures show a sustained broad-based recovery in the UK new housing market from an extremely low base. There is little doubt that government schemes, such as the Help to Buy initiative, have significantly contributed to the growth seen throughout the course of this year.
 "Looking ahead we are hopeful of a steady increase in registrations for the public sector as the National Affordable Housing Programme continues and are confident that year-end figures for overall 2013 housing levels will be the highest since the economic downturn began."
On the shift towards older people favouring new-builds, Mr Tamayo said: "New homes are a particularly attractive option for the older generation as they are cheaper to run, easier to maintain, safer and provide protection through an NHBC warranty."
Full regional breakdown of total new homes registered July –September 2013 by region/country:
Region

July-Sept 2013

July-Sept 2012

 
 
 

England - Regions

 
 
 

North East

929

1,169

 

North West

3,053

2,348

 

Yorkshire & the Humber

1,917

1,310

 

West Midlands

2,551

2,131

 

East Midlands

2,914

2,009

 

Eastern

3,543

2,584

 

South West

3,471

3,443

 

Greater London

5,379

4,841

 

South East

5,829

4,848

 

Totals for England

29,586

24,683

 

Scotland - Councils

2,759

1,985

 

Wales - Unitary Authorities

818

1,090

 

Northern Ireland - Counties

410

393

 

Totals for UK incl Isle of Man

33,573

28,151

 
 
 
 
Got a story? Email news@theconstructionindex.co.uk