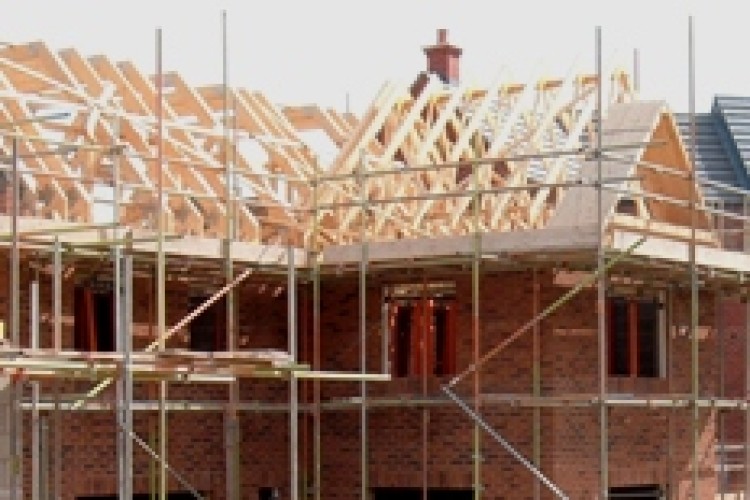 New home registration statistics for the UK, released today by National House-building Council (NHBC) show that 32,716 new homes were registered during the three months August-October 2013 compared to 26,440 for the same period last year, an increase of 24%.
In October alone there was a 31% increase in new home registrations, with 12,682 homes registered, compared to 9,680 in October 2012. Of the new homes registered in October 2013, there were 9,666 in the private sector and 3,016 in the public sector.
For the three-month period, the rate of growth was the same for both private and public sector registrations. Private sector registrations in August-October 2013 increased by 24% to 24,350, up from 19,670 for the same period of 2012. Public sector registrations in August-October 2013 also increased from 6,770 last year to 8,366, also up 24%.
NHBC commercial director Richard Tamayo said: "Throughout 2013 we have seen a sustained increase in registrations compared to last year, with this year set to produce the largest number of new homes since 2007."
Full regional breakdown of total new homes registered August-October 2013 by region/country:
Region

August – October 2013

August – October 2012

 
 
 

England - Regions

 
 
 

North East

1,232

974

 

North West

3,035

2,027

 

Yorkshire & the Humber

1,666

1,366

 

West Midlands

3,039

2,294

 

East Midlands

2,848

1,674

 

Eastern

3,337

2,862

 

South West

3,187

3,455

 

Greater London

5,833

3,701

 

South East

4,512

4,638

 

Totals for England

28,689

22,991

 

Scotland - Councils

2,533

1,980

 

Wales - Unitary Authorities

988

1,041

 

Northern Ireland - Counties

504

418

 

Isle of Man

2

10

 

Totals for UK

32,716

26,440

 
Got a story? Email news@theconstructionindex.co.uk