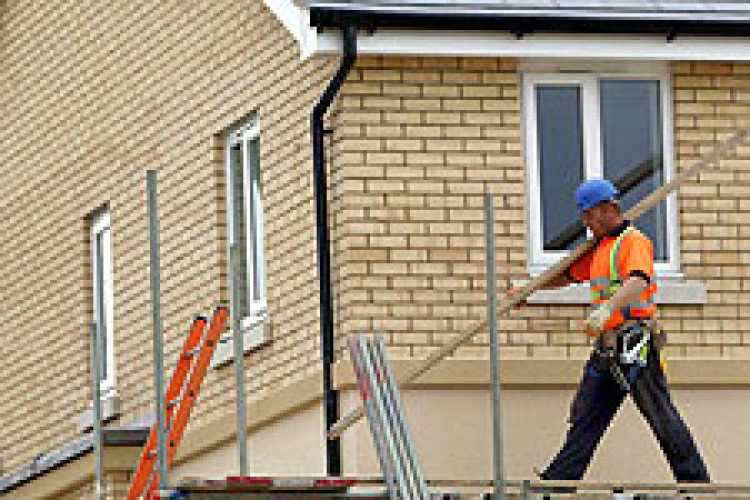 The new investment will be made available to unlock approved 'shovel-ready' sites of between 15 to 250 homes that have become stalled.
All developers will be able to apply for funding, but the focus on smaller schemes will benefit smaller firms who typically build on these sites, housing minister Kris Hopkins said.
He said: "This government has got Britain building again, and created thousands of jobs in the construction sector. But it has been harder for smaller schemes to come back from the crash of 2008 and, as part of our long-term economic plan, we want them to have a bigger role in building homes for the housing market."
A prospectus has been published to help house-builders prepare their bids. Expressions of interest can be submitted to the Homes and Communities Agency from 14 May 2014 and must be in by midday on 25 June 2014.

Support through the Builders Finance Fund will be on top of £1 billion that has been made available to unlock 250,000 homes on large-scale developments with over 1,500 units, and £50m that will support housing infrastructure and help local enterprise partnerships play to deliver homes in their areas. Both of these schemes are currently open for bids.
However, the Federation of Master Builders (FMB) said that the minimum threshold of 15 units was setting the bar too high as many small building firms have smaller developments than that and so are being excluded from government support.
FMB chief executive Brian Berry said: "Although we support the government's good intentions, put simply if ministers want to see a meaningful spike in SME house-building, the 15 to 250 unit [threshold] is wrong. 15 units is too high and although all support for new house building is welcome, a house-builder that has the capacity to deliver 250 new homes is anything but 'small'."
Mr Berry added: "Also, we hope that lessons have been learned following the previous 'Get Britain Building' fund which proved somewhat of a damp squib. The fund was launched by government in November 2011 and was supposed to help provide 16,000 new homes over three years. However, only 715 homes have been built to date with builders citing the overly bureaucratic nature of the application process as a major barrier."
Got a story? Email news@theconstructionindex.co.uk