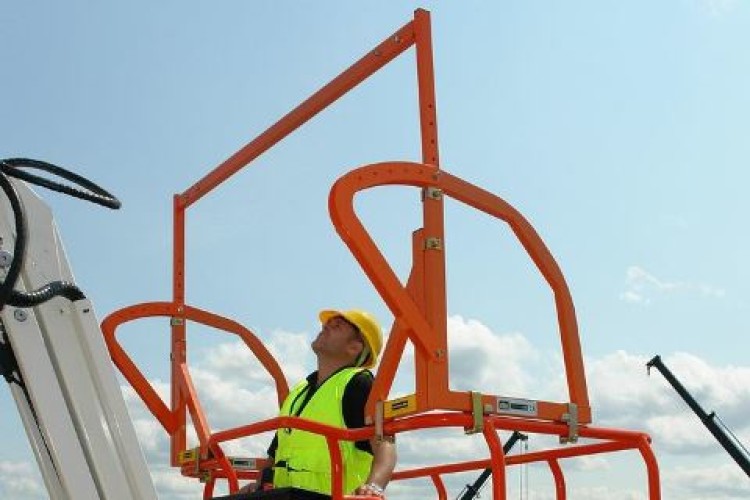 On the recommendation of the International Powered Access Federation (IPAF) it has decided that the additional equipment that is added to platform to reduce the risk of the operator being crushed should now be termed secondary guarding devices.
They were previously known across the industry as anti-entrapment devices, but IPAF technical officer Chris Wraith was concerned that this wrongly gave the impression that these devices could prevent overhead crushing, regardless of operator behaviour. In fact, they just reduce the risk.
Mr Wraith argued: "The term anti-entrapment implies that the use of these devices will prevent entrapment, even though it is recognised that there is no single solution to prevent overhead crushing incidents from occurring."
He added: "A reduction in serious incidents will only come about by the combined efforts of operators, site management, hire companies and manufacturers working towards improvements and this renaming is a step in this direction. 'Secondary guarding' is a much more accurate terminology based on sound reasoning that describes this equipment and devices for what they are."
The Strategic Forum for Construction Plant Safety Group's MEWP sub-group agreed unanimously. "We hope re-naming will make it clearer for managers and operators on site," said chairman Kevon Minton.
Got a story? Email news@theconstructionindex.co.uk