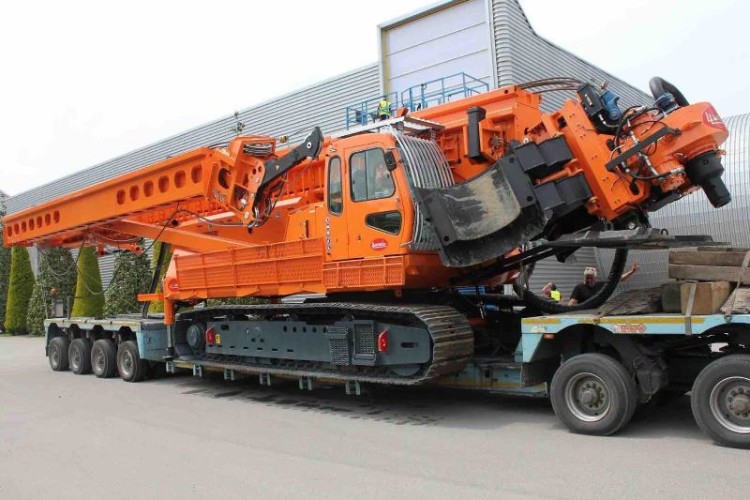 This P160TT weighs just 70 tonnes without counterweight (85 tonnes with) but can drill displacement piles up to 1200mm diameter to depths of 32 metre or 1000mm piles to 35 metres depth in a single stroke.
The Llamada P160TT was introduced by the Spanish manufacturer at the Intermat 2015 trade fair in Paris.
The photographs above and below were taken by UK dealer AGD as the rig left the factory in Barcelona, on its way to Van Elle in Newcastle.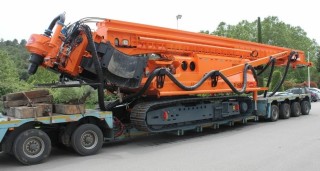 Brief specs:
Llamada hydraulically variable gauge tracks chassis : 3.245 - 4.750 mm
Track length: 5.500 mm
Track shoes width: 800 mm
Ground pressure: 0.91 kg/cm2
Travel speed: 1.3 km/h
Working area: 262º
Transport width: 3,245 mm
Length: 18,200 mm
Height: 3,750 mm
Transport weight: 70.7 tonnes (without counterweight), 85 tonnes (with counterweight)
Got a story? Email news@theconstructionindex.co.uk