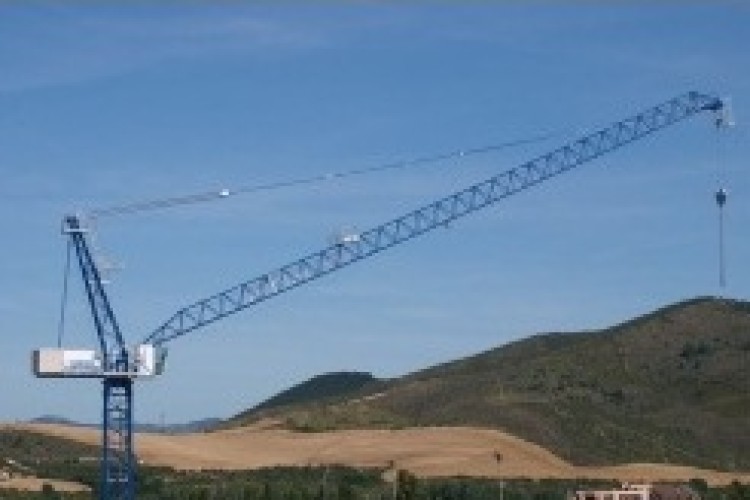 The Spanish manufacturer has completely renewed its range of luffers over the past year. The LCL 190 was launched at Bauma 2010, while the LCL 280 and LCL 310 were launched in March 2011.
The LCL-200 and LCL-250 models, which were in Linden Comansa's catalogue since 1997, have been phased out.
The LCL 165, the smallest in the family,  will be available in 8t and 12t versions.  Maximum jib length will be 50m, with jib steps every 5m. Maximum freestanding height will be 56.6m, although it will be able to reach higher when tower sections are combined with sections from other series. The 8t LCL 165 will come with a 24kW hoist (37kW and 50kW will be optional), while the 12t version will have a 50kW hoist as standard (65kW as an option).
The Effi-Plus system increases hoist speed with light loads.
Linden Comansa's LCL series has a modular design to allow most of the jib and tower sections to be interchangeable among the cranes of the series. They are also designed to be light and compact design, for easier transport and erection.
Electronic level luffing allows the crane operator to move the load horizontally just by pushing a button while applying the luffing movement.
The prototype of the 8t LCL 165, with 50m jib and 21m tower height, is erected and going through testing at the factory in Pamplona.
Main characteristics of the LCL Series
MODEL

VERSION

MAX LOAD

JIB END
LOAD

MAX JIB LENGTH

FREESTANDING MAX. HEIGHT

LCL 165

LCL 165  8t

8 tonnes

2,550 kg

50 m

56.6 m

LCL 165  12t

12 tonnes

2,300 kg

50 m

56.6 m

LCL 190

LCL190  12t

12 tonnes

1,550 kg

60 m

63.1 m

LCL190  18t

18 tonnes

1,550 kg

60 m

63.1 m

LCL 280

LCL 280  12t

12 tonnes

2,900 kg

60 m

51.4m

LCL 280  18t

18 tonnes

2,900 kg

60 m

51.4m

LCL 280  24t

24 tonnes

2,600 kg

60 m

51.4m

LCL 310

LCL 310  12t

12 tonnes

3,500 kg

60 m

59 m

LCL 310  18t

18 tonnes

3,500 kg

60 m

59 m

LCL 310  24t

24 tonnes

3,200 kg

60 m

59 m
Got a story? Email news@theconstructionindex.co.uk