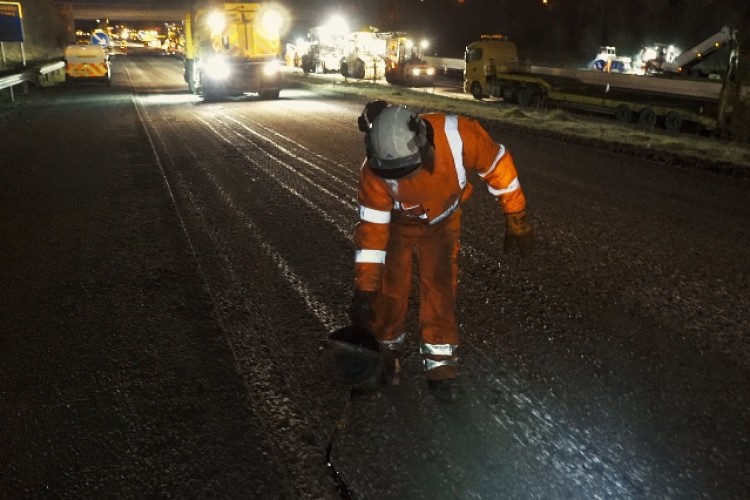 Called SuperBond, the new material is sprayed on by a tanker, making it easier and safer to apply and reducing the risk of slips, trips, burns and scalding associated with manual handling.
To apply the product, Aggregate Industries has modified its integrated sprayjet pavers and spray tankers to allow them to apply SuperBond directly onto the pavement surface, construction joints and edges ahead of the surfacing activity.
Applying Superbond by spray-tanker is also more efficient, the company claims, as it removes the need to store and manually handle the traditional multiple bitumen emulsions. It is also claimed that it increases pavement life by eliminating water ingress.
Paddy Murphy, managing director of contracting services at Aggregate Industries, said: "One of our key objectives at Aggregate Industries is to achieve zero harm, ensuring all our employees return home safely every day. We were keen to address the current manual methods employed across the industry to apply bond coating, joint sealing and overbanding products both from an increased safety point of view and for the betterment of the industry.
 "Our technical experts and senior fitters held collaborative innovation sessions with our supply chain partners to identify a product that could meet all Standards for Highways clause 903 requirements and seek a solution to apply a single product mechanically.
Overall, by comparing the traditional two-stage manual operation with automated SuperBond application, we have realised an invaluable increase not only in operational safety but application efficiency."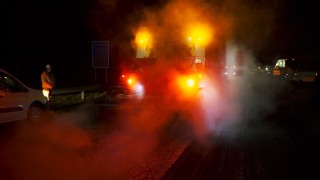 Got a story? Email news@theconstructionindex.co.uk