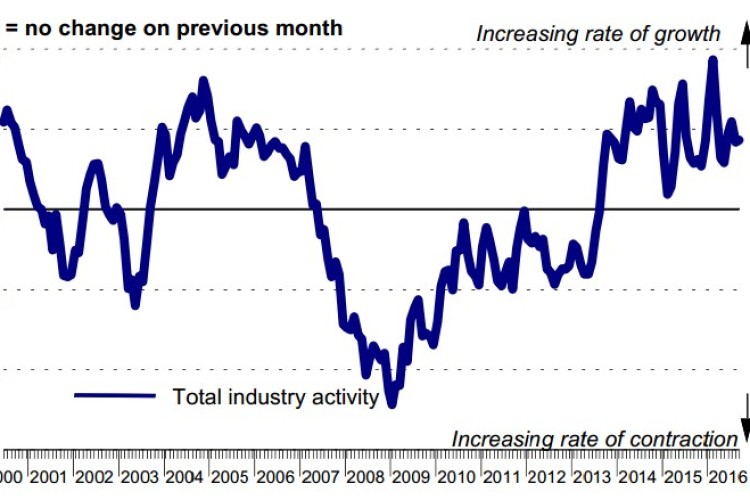 Civil engineering remains the weakest of the three sub-sectors that are monitored.
Rising construction workloads fed through to increases in purchasing activity and employment, while sentiment around the prospects for future growth remained strongly positive.
 The Ulster Bank Construction Purchasing Managers' Index (PMI ) rose to 58.7 in September from 58.4 in August to signal a further sharp monthly increase in activity. Construction activity has risen continuously since September 2013.
Simon Barry, chief economist Republic of Ireland at Ulster Bank, said: "Irish construction activity continues to grow at a very solid pace according to the latest results of the Ulster Bank Construction PMI. The headline PMI index edged higher in September with a reading of 58.7 signalling further rapid expansion last month.  All three sub-sectors posted an increase in activity as civil engineering saw a welcome return to growth last month, albeit at a weaker pace than the sharp rates of growth which continue to be reported in the commercial and housing areas.

"The sector's recovery continues to be underpinned by a greater availability of new work as new orders increased for the thirty -ninth month in a row, and at the fastest pace since March. The health of the trends in new business offers much encouragement about the sector's near-term prospects both in absolute terms and relative to other areas of the economy.  Notably, the pick -up in the new orders index from already elevated levels is signalling acceleration in new business growth in the third quarter compared with the second.  This is a pattern which leaves construction sector momentum looking stronger than both manufacturing and services as we enter the final quarter of the year, with recent PMIs from those sectors suggesting that Brexit impacts are weighing on activity trends in the more internationally-exposed areas of the economy."
All three monitored categories posted an increase in activity as civil engineering saw a return to growth. That said, the sector was still the weakest performer during September. The strongest expansion was again registered on commercial activity, while housing activity also continued to rise sharply.
According to respondents, a greater availability of new work had been the key factor leading to an increase in activity. Further anecdotal evidence indicated that previously priced projects were now proceeding, helping lead to a rise in new business. New orders increased for the thirty-ninth month in a row and the rate of growth quickened to the fastest since March.
Employment also continued to rise, but the rate of job creation eased to the weakest in a year-and-a-half. The slowdown partly reflected the non-replacement of leavers, but also a greater use of subcontractors. Subcontractor usage increased at a solid pace that was the fastest in three months.
Got a story? Email news@theconstructionindex.co.uk