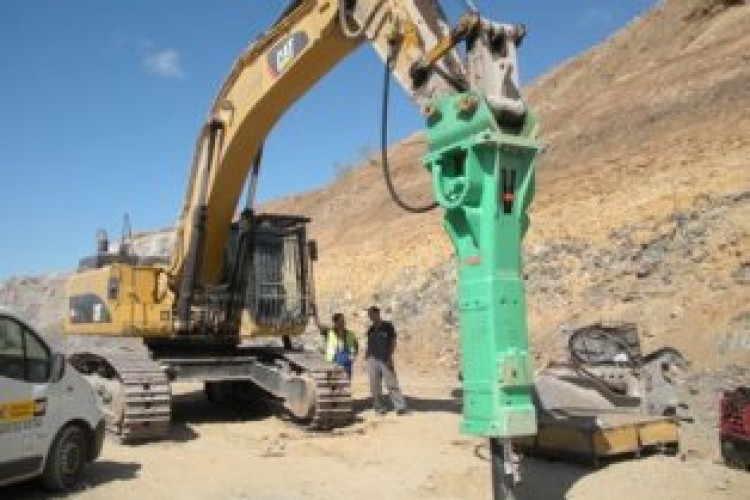 US mining equipment producer Joy Global has bought Montabert from Doosan for £80m.
Montabert is a French company that specialises in the design, production and distribution of hydraulic demolition and drilling equipment for construction and civil works as well as the mining and quarry industry. It was one of several Ingersoll Rand businesses, including Bobcat and Geith, that Doosan acquired in 2007.
Doosan said that selling Montabert would enable it "to further focus on capturing all growth opportunities in order to significantly grow the company's business in Europe, the Middle East and Africa".
All supply agreements between Montabert and Doosan for all Bobcat and Doosan branded products will continue.  The company ensures all dealers' needs will be served with the highest level of quality and service.

Joy Global is listed on the New York stock exchange and employs 14,000 employees in 20 countries. Joy Global president and CEO Ted Doheny said: "This acquisition represents an important step in expanding product and service capabilities for hard rock mining, tunnelling and rock excavation, further diversifying the company's commodity and end market exposures. The Montabert product line will complement our existing fleet of hard rock equipment and leverages our global service centre infrastructure providing long-term value to our shareholders."
He added: "While we navigate through the downturn of this mining cycle, we remain committed to our growth strategies. Our acquisition of Montabert will further expand our underground hard rock product portfolio. We believe that the rock drill and rock breaker product lines are highly differentiated products complementary to our hard rock mining business. The strong service components accompanied with our existing service footprint provides a competitive advantage for us."
Montabert's net sales for the year to 31st March 2015 were approximately £65m.
Got a story? Email news@theconstructionindex.co.uk