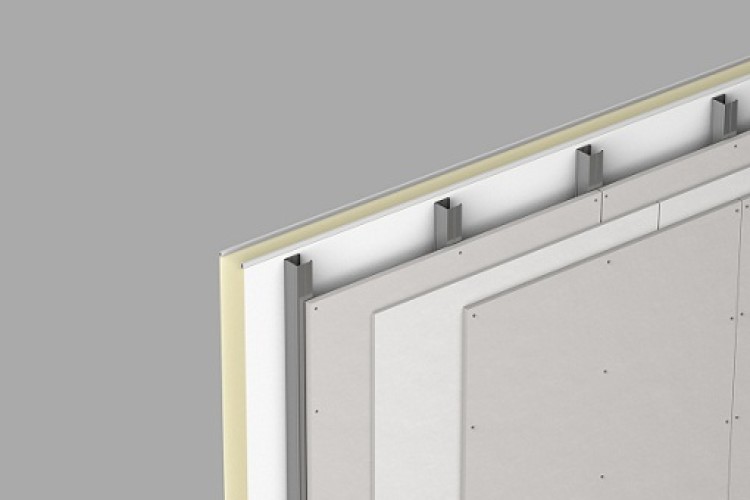 The company's new Promat Promaclad system offers a retrofit solution for the upgrade of existing foam-filled composite panel applications and delivers either 60 or 120 minute fire protection.
"There are lots of parties involved in the foam-filled composite panel debate, ranging from manufacturers, insurers and clients through to the fire and rescue authorities," says Promat's Sean Appleton. "Unfortunately this creates different opinions about what level of fire performance you can expect from a foam-filled composite panel, especially as the task of identifying the core material can be very difficult once the panels are installed. In an effort to rectify this situation we began to develop a product which would upgrade the fire performance of these panels, and Promat Promaclad is the result."
Composite panels generally feature metal outer skins bonded to an insulating core which can be made from expanded polystyrene (EPS), extruded polystyrene (XPS), polyurethane (PUR), polyisocyanurate (PIR), mineral wool (MMMF) or foamed phenolic. They represent a lightweight, cost-effective solution for exterior wall and roof applications, and also for internal walls and ceilings linings in temperature controlled environments such as clean rooms.

"However fire performance can vary widely between different types of panel, according to the type of core material, the fixing methods used and the joint design chosen," adds Sean Appleton. "The fire can cause damage or weakness to the cladding, and if the core material ignites, the blaze can spread rapidly, releasing toxic gasses and dense smoke."
The Promat Promaclad system offers an extremely reliable solution to this problem for wall constructions up to 10 metres in height. It can be installed over the existing panels with minimal disruption and adds an extra fire-resistant layer which ensures that the panels are kept well below the auto-ignition temperature of the core material. It also represents a very cost-effective and environmentally positive alternative as the original panels are left in place and do not need to be disposed of.  
Got a story? Email news@theconstructionindex.co.uk