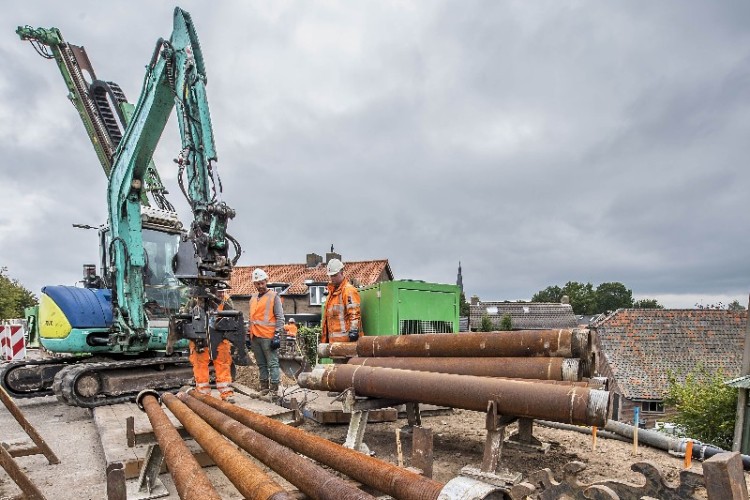 Cooperation between Van Oord, GMB, BAM Speciale Technieken and RoyalHaskoningDHV has led to the development of the dyke pins as a new reinforcement method.
The pins are steel anchor rods encased in cement that are inserted into the underlying layer of sand to prevent the possibility of the dyke collapsing during floods.
Client organisation Rivierenland Water Board is backing Van Oord and GMB's use of the new method for the Hagestein-Opheusden Dike Improvement Project. Installing the pins is an effective way of making dykes safer, said the team.

The key advantage of the technique is that it can be used in places where working space is limited, such as by houses and vegetation. The pins are installed completely inside the existing dyke profile, so that it is not necessary to interfere with the crown or the foot of the dike. During the work, the surrounding area suffers much less disruption than with the traditional installation of sheet piling or soil replenishment, while still being kept safe from flooding. The innovation has been further improved on the back of a number of tests and pilot projects.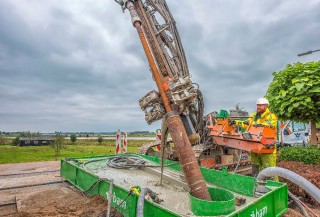 Rivierenland Water Board director of innovation Johan Bakker said: "Innovation succeeds more often than not. That is also the case here. To keep the Netherlands safe and to keep safety affordable, we – in a joint effort – have to pull out all the stops."
Edwin van der Poel, managing director of GMB's flood prevention and construction division, added: "Dyke pins are a simple and environmentally friendly way for us to reinforce dykes. Their modular structure means they can be extended in future. We use this valuable innovation in order to work considerately and safely on projects within the flood protection programme."
Got a story? Email news@theconstructionindex.co.uk