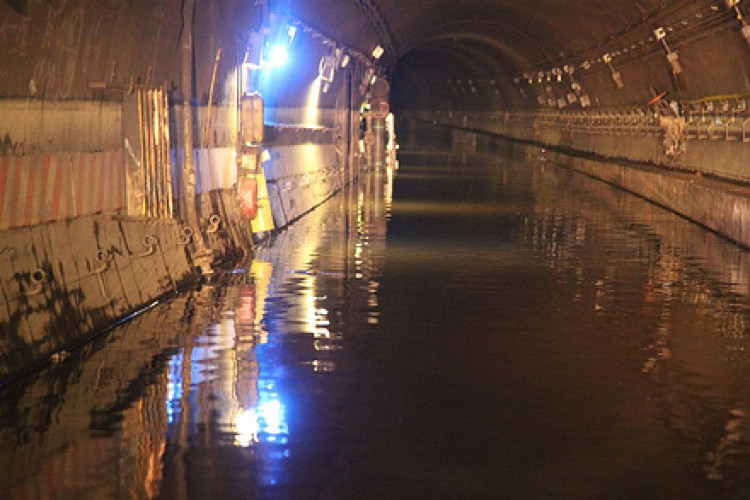 State governor Andrew Cuomo said that the funding from the Federal Transit Administration (FTA) will support the his goal of improving storm resiliency and building back better in the aftermath of major storms.
"Superstorm Sandy taught us the importance of preparing for the worst and the need to reimagine our state to meet the challenges of a changing climate," he said. "Over the past few years we've focused on everything from storm-proofing homes and electrical stations to protecting subway entrances and other vital infrastructure from the effects of major flooding. This funding will ensure that our State has the resources it needs to continue building back stronger and better than ever before."
Of the US$1.915bn in funding from the Federal Transit Administration, approximately US$1.6bn supports projects managed by the Metropolitan Transportation Authority and approximately US$212m supports projects managed by the Port Authority of New York & New Jersey. The New York City Department of Transportation is also expected to approximately US$200m.
Largest of the funding awards is US$617m for the mitigation of flooding in rail yards.  Superstorm Sandy's tidal surge inundated yards throughout the system, damaging power and communications systems, switches, signals and track, sometimes flooding into tunnels to further damage assets. The project will protect 10 rail yards in flood-prone areas with measures to meet or exceed the 100-year design standard, improving perimeter protection, drainage improvements and pumping. The yards are in Manhattan, Brooklyn and Queens and support the entire New York City subway system with facilities for repair, cleaning, maintenance, restoration and storage of thousands of subway cars.

The funding also provides US$301m for the protection of street-level openings. The MTA has identified more than 500 openings serving stations in Lower Manhattan alone that allow water into the subway system. These necessary openings, such as stairwells, elevators, escalators, sidewalk vents and manholes – through which millions of gallons of salt water entered the system during Sandy – will receive fixed or deployable emergency flood covers.
Other projects include protective measures for substations, provision of pumping capacity, flood resiliency for critical bus depots, elevating and waterproofing power and communications equipment and flood protection improvements to secure the World Trade Center site.
MTA chairman and CEO Thomas Prendergast said: "With each passing day, the MTA puts Superstorm Sandy further behind us as we restore service and repair our infrastructure. But we also know that similar events are ahead, so we are building back better, making our transportation network stronger, more resistant to major storms and thus more resilient. This is a new way of thinking at the MTA and one which must become a permanent feature of how we plan the future of the transportation system that is the backbone of our regional and state economy."
Port Authority Executive Director Pat Foye said: "Today's FTA Tier 3 awards allow us to move forward on critical resiliency projects at the WTC Transportation Hub and Moynihan Station, both vitally important to the regional transportation network and the New York State economy."
Got a story? Email news@theconstructionindex.co.uk