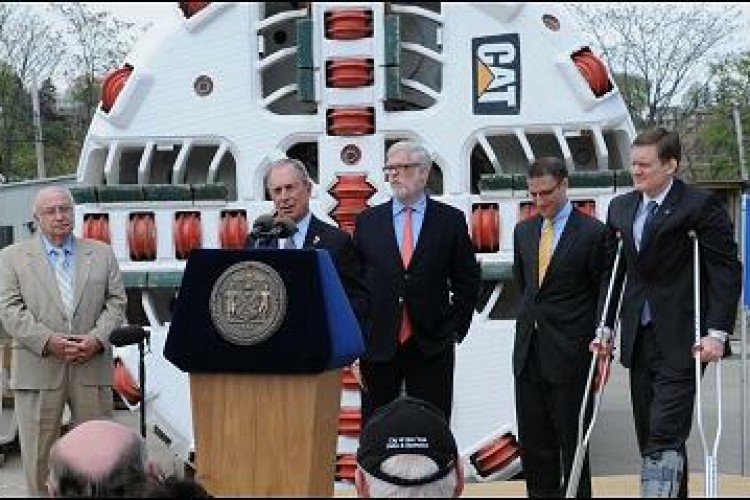 The project involves digging a new water transmission main – known as a siphon – between Staten Island and Brooklyn. Construction of the new main will allow the removal of two existing tunnels that are currently at a much shallower depth and enable the dredging and deepening of Anchorage Channel. A deeper channel is needed to accommodate increased cargo volumes and larger vessels in the future.
Over the next ten months, the 110t, 100m-long tunnel boring machine will drill a distance of nearly two miles.
"New York Harbour has been a critical part of our economy since the founding of our great city some 400 years ago," said Bloomberg. "And if we want New York City's economy to stay competitive, we must accommodate new mega-ships and their cargo."
As part of the ongoing New York and New Jersey harbour deepening project, the channel is being dredged to accommodate ships with drafts that exceed 15m, the present depth of Anchorage Channel. The dredging project is expected to be completed by the end of 2014 in time for the expansion of the Panama Canal.
This initiative is part of a waterfront vision and enhancement strategy launched in May 2011. The 130 projects are expected to create 13,000 construction jobs and at least 3,400 permanent maritime and industrial jobs.
Got a story? Email news@theconstructionindex.co.uk