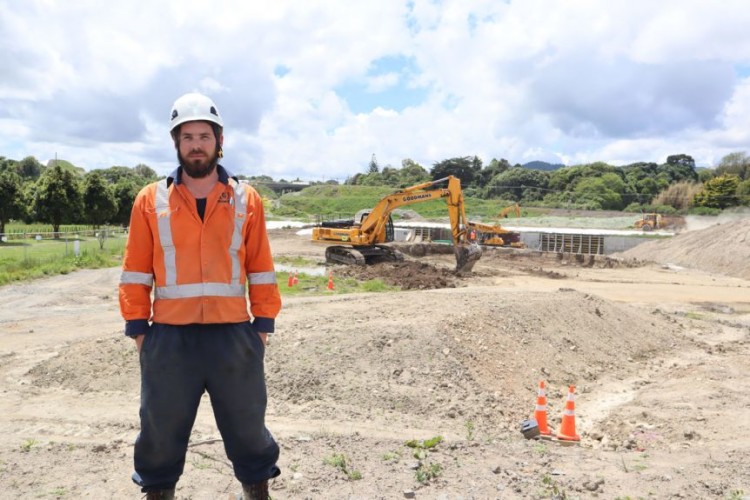 The new apprenticeships cover various specialised areas of work in the civil sector with options in bitumen surfacing construction, civil, forestry earthworks, pipeline construction and maintenance and structural works.
Infrastructure industry training organisation Connexis developed the new apprenticeships while working with industry experts.
Board chairman Brian Warren said that he hopes these apprenticeships will attract more people to the industry, which has a growing need for staff. "New Zealand has either outgrown or worn out its infrastructure so there's a lot of work to be done, and a lot of people required over the next five years to achieve this," he said. "At Connexis, we're doing our bit to contribute, and we hope the apprenticeships will make it a bit easier for employers to attract more staff; here is a career, a career path, a formal qualification and a lifelong profession. We look forward to having more apprentices onboard in 2019."
The structured apprenticeship pathway combines the newly developed Infrastructure Works Level 3 with the specialised Level 4 qualification. The new apprenticeships provide trainees with the opportunity to become nationally recognised and accredited through the Civil Trades Certification programme for civil contractors.
"Connexis, along with our industry partners, put a lot of work into getting these qualifications formally recognised and we hope it will enable us at the very least to be on a level playing field with the rest of the trade sector in terms of employment and attracting people to join the industry and turn it into a career," said Warren.

The backdrop for the launch was the NZ$330m Peka Peka to Ōtaki Expressway project in Wellington. Fletcher Construction's project manager Andrew Goldie added: " We are well aware of the skills shortage we have and the need to encourage the next generation into this industry, so we can build more successful projects like this.
"At the end of the day the success of a project comes down to the crews working on the tools.  If they are not trained, skilled and knowledgeable about what they are doing we won't achieve contract requirements or business objectives."
The new Civil Infrastructure Apprenticeships will be available in March Currently these programmes are available through Recognition of Current Competence (RCC) or Limited Credit Programmes (LCPs).
One example of a young worker already on the pathway is Jimmy Robertson from Goodman Contractors. "It's great the civil industry has trade recognised qualifications," he said. "The civil industry is not unskilled, it is a skilled industry. Good operators, who put the effort in, should be able to be trade certified like builders, plumbers, electricians, and any other trade. It's about recognising skills and formalising qualifications within the industry.
"The great thing about an apprenticeship is that it starts with using the shovel and takes you the whole way through. I'd recommend it to anyone wanting to get into the industry as well as those already in the industry."
Got a story? Email news@theconstructionindex.co.uk