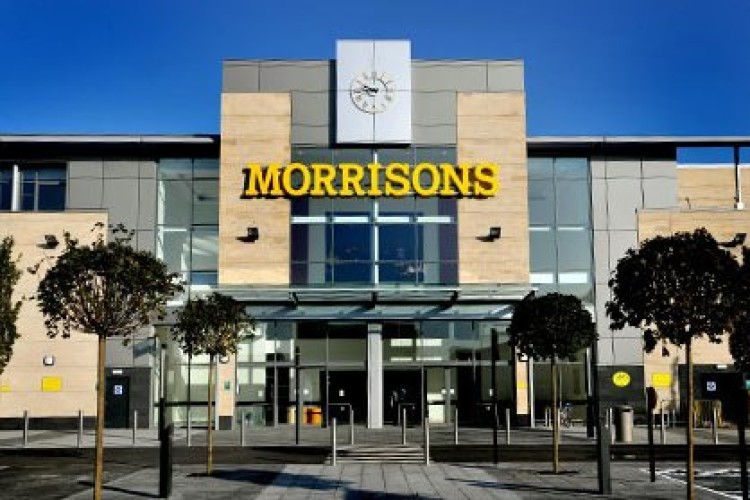 NG Bailey will roll out its Rare Energy programme that it says guarantees cost savings by analysing existing operations and then improving them. The programme has already been piloted across 105 of the retailer's 500 stores and Morrisons is so far saving in the region of 16% in its annual energy costs.
Phase two will see the solution deployed across its remaining 395 stores and is due to be completed by October this year.
Rare Energy uses Elutions' technology platform to identify, manage and reduce a company's energy usage through better performance of its existing assets, either in one single location or on an enterprise scale. See the video below for a fuller explanation.
Stuart Kirk, head of energy for Morrisons, said: "In support of our carbon reduction target of reducing our absolute carbon emissions by 30% by 2020, we are considering a number of approaches to energy efficiency.

"Applying this framework gives us the opportunity to dig deeper into the performance of our stores and the results so far speak for themselves. The system allows us to apply a step-by-step process to understanding the assets and processes that drive energy demand and operational cost, and to apply appropriate fixes without impacting our customers' experience.
"In addition to managing down a significant cost to our business, the system allows us to fully understand and control our use of energy.  Rare Energy will support our fit for the future programme in considering UK wide initiatives to balance demand with potential intermittent generation."
NG Bailey group business development director Sean Wickens added: "This is a risk-free investment with the ability to reduce Morrisons' energy usage by as much as 30% over a five-year period, it will also benefit the company's on-going maintenance regime. We're so confident about the offering, we've guaranteed that they will, at the very least, see a pay back on their investment within a defined timeframe.
"You only need consider the energy consumed and the operational budget across a typical retail estate to realise the cost reductions this will represent for a company like Morrisons in the coming years. We look forward to working with them to realise the full potential of this innovative solution."
Got a story? Email news@theconstructionindex.co.uk