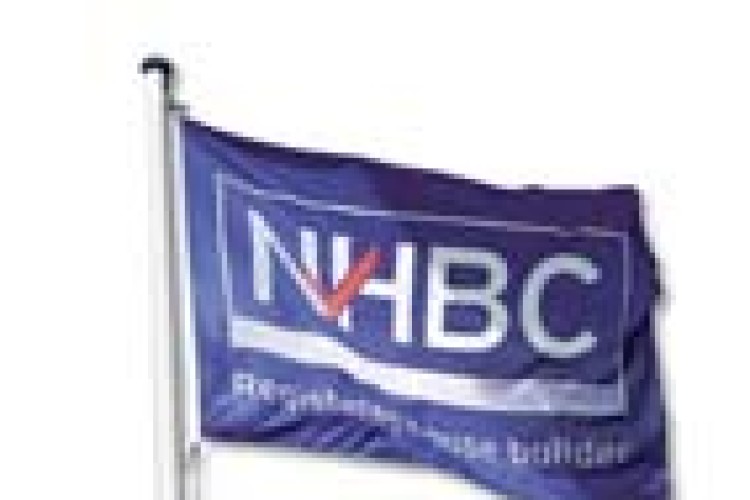 There were 14,579 homes registered with the NHBC in the UK in October 2018, which represents an 8% increase on October 2017 (13,482).
NHBC registrations refer to the process of a builder registering a new plot or home to be built in the coming months or weeks that will be covered by NHBC's Buildmark warranty. Buildmark covers around 80% of new homes built in the UK these days.
In October, private sector registrations were up 7% to 11,097 (compared to 10,383 in 2017) and the affordable sector was up 12% to 3,482 (compared to 3,099 in 2017).
For the rolling quarter, between August and October, 42,307 new homes were registered; this is an increase of 7% on the 39,625 registrations in the same period of 2017. During the three months there were 32,565 new homes registered in the private sector (up 5% from 30,871 in 2017) and 9,742 in the affordable sector (up 11% from 8,754 in 2017).
NHBC chief executive Steve Wood said: "Despite a slow start to the year because of the extreme weather conditions, it is very pleasing to report that the upturn in registrations we saw over the summer is continuing.
"Although there is some caution as we all wait to see what happens on Brexit, we are hopeful that this strong end to the year will be maintained, as the industry strives to build more new, high-quality homes that the UK needs."
Full regional breakdown of total new homes registered with NHBC, August-October 2018
NHBC - UK Registrations by Region

England – Regions

August-October 2018

August-October 2017

NORTH EAST

2,371

2,065

NORTH WEST & MERSEYSIDE

4,521

4,762

YORKSHIRE & HUMBERSIDE

2,694

2,007

WEST MIDLANDS

3,351

3,611

EAST MIDLANDS

3,685

3,468

EASTERN

4,337

4,421

SOUTH WEST

4,034

3,264

LONDON

3,970

3,032

SOUTH EAST

7,033

7,398

TOTAL ENGLAND

35,996

34,028

SCOTLAND

3,475

3,036

WALES

1,606

1,569

NORTHERN IRELAND & ISLE OF MAN

1,230

992

TOTAL UK

42,307

39,625
Got a story? Email news@theconstructionindex.co.uk