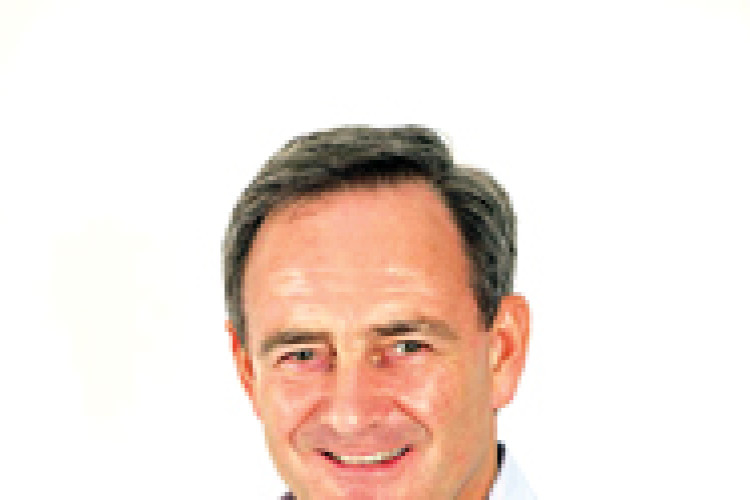 It's not every day that business secretary Vince Cable makes time to open a construction training centre, so what is so special about Building Lives' latest venture to entice him to an obscure corner of east London?
The answer might lie in the difference that Building Lives thinks it can make to youth unemployment.
With the government anxious to get young people into jobs, any organisation that can do that rapidly and without extra public money is bound to attract ministers' attention. Building Lives' new site is at Bromley-by- Bow, not far from the Olympic Park, in a building provided by Poplar Harca, the local housing association.
It is the fifth of a rapidly-expanding chain of centres in London that deliver a training model devised by founder Steve Rawlings. Rawlings began his career as a flat roofer but today he owns contractor Lakehouse, a £350m a year business.
He has set up Building Lives as a social enterprise completely separate from Lakehouse, and it will soon convert to charitable status.
The key to its success, says Rawlings, are innovations that he developed in his first training centre in Camden – a course that takes half as long as normal, and pays close attention to the welfare and commitment of trainees.
Building Lives centres have since opened in Hackney, Southwark and Sutton, and Rawlings hopes to open shortly in Barking. He also has plans to open the first Building Lives sites outside the capital, in Cambridge and Northampton, later this year. Rawlings' interest in training began when Lakehouse won a large contract for the London Borough of Camden and he needed to recruit locally.
"I found 50% of everyone in social housing was from three generations unemployed," he says. "I thought that was madness." The opportunity to act arose when a local hostel for the homeless, Arlington House, asked Lakehouse to help set up a construction training facility for residents. What Rawlings did there made him realize that the rewards were not just financial, but also social. "Working with these people was fantastic," he says.
Rawlings' Camden experience also brought home to him how hit-and-miss the existing training and recruitment routes can be. The government's own statistics show that only 20% of construction trainees get a job in the industry. "I don't know how many hundreds of millions of pounds is spent on construction training but 80% goes down the drain," comments Rawlings. Rawlings looked at normal three-year apprenticeships and thought back to his own trainee days.
"When you're young three years is a lifetime away. So I thought, youngsters want it all now, so why don't we make it two-day release instead of one and so reduce the time by half?"
He also felt there was little purpose in training young people to specialise in one trade when a multi-skilling course could equip them better to get jobs, even if they later decided to specialise.
His instincts proved correct. A higher-than-average proportion of his trainees were finding jobs.
"After our first year we'd turned the figures on their head. It was enjoyable and I'd found a model I could replicate."
Recruitment to Building Lives courses can be by word of mouth or through open days but is increasingly through social media such as Facebook and Twitter.
Trainees who express interest are given a five-day taster course; long enough, says Rawlings, to get rid of the time wasters: "Then we know we have the keen ones".
Typically around 100 trainees start a course but usually only half successfully complete it. After the taster course, the successful candidates spend the next 12 weeks learning the rudiments of painting and decorating, carpentry, plumbing and tiling to qualify for the City & Guilds 6218 Basic Construction Skills standard.
Those who carry on to stage three spend 16-18 months gaining NVQ Level 2 with skills in brickwork, carpentry, painting and decorating, plastering, plumbing, roofwork and tiling together with an NVQ level 1 in literacy and numeracy.
Rawlings' determination to focus on multi-skilling is a key characteristic of the course. "I was once taken round a college and shown a chess board the carpenters and joiners had made," recalls Rawlings. "It was lovely, but there's no need for it. People need useful labour and youngsters don't know what career they want to do, so I made [the course] multi skilled because it will make them more useful and more likely to find a job." The course also teaches the multi-skilled trainees how to run a business so that they can become self-employed, or even employ others, if they so choose.
Another innovation has been to allocate an apprentice manager for every 25 students. "They've become surrogate parents," says Rawlings. "Most of the trainees only have one parent, who invariably doesn't work and doesn't even get up in the morning to get them out.

"So we go and get them if needs be. We give them the fare money and have breakfast available and when we line a job up for them the apprentice manager takes them to the site himself."
The apprentice manager also establishes a relationship with the contractors' site agents. "He says 'if anything goes wrong don't phone them or their parents, phone us '. We don't let them go, that is the difference," says Rawlings. Across the London centres, the typical group of trainees comprises 60% young people not in education, employment or training and 40% ex-offenders.
Within these totals, half are drawn from ethnic minorities and 10% are female (in contrast to the industry-wide proportion of only 1% women).
Trainees are placed with contractors for site experience. In addition to Lakehouse itself, other firms taking trainees from Bromley-by- Bow include Countryside Properties, Willmott Dixon, Berkeley Homes, Swan New Homes and Travis Perkins.
"All we do is say to the housing association or council 'let's talk to your supply chain; we'll convince them the apprentices are good, and if they aren't, just send them back'. There's no obligation but they all come back asking for more," declares Rawlings.
Rawlings has considered franchising the model for use elsewhere in the country; but he found the complexity of this was such that it would have been like running another business.
Instead he will work with the Construction Youth Trust on the Northampton and Cambridge projects and the model may be used elsewhere in the south.
Attracting Vince Cable to the opening of the new centre suggests that Rawlings' ideas on how construction training should be organized are being noticed in some very influential corners. He has already been invited to join a government advisory body on innovation. "This is a working model that delivers 50 people into employment in three months, so why wouldn't you do it?" he asks. Cable certainly appeared to be impressed. At the opening he commented: "This is an inspiring project as apprenticeships are very important to increasing employment – in particular in construction - which is a good way to create jobs."
Partners are also enthusiastic. Willmott Dixon project director Mark Chambers said his firm had already taken 13 apprentices from Building Lives onto its regeneration project at the nearby Aberfeldy estate and will, under its agreement with the London Borough of Tower Hamlets, take 75 apprentices over the scheme's four-year life.
"Building Lives is a great project," he says. Poplar Harca's direct role in Building Lives was to provide its building, a former community centre.
It took over council housing in the southeast of the borough from Tower Hamlets several years ago and has largely completed its Decent Homes Standard refurbishment work. But Babu Bhattacherjee, director of communities and neighbourhoods with Poplar Harca, expects there to be plenty of opportunities for apprentices both on maintenance and new build on the area's numerous brownfield sites.
"We provide the building and they deliver the training. They also supply the apprentices to go on site and we and other housing associations offer opportunities for them to gain site experience," he says.
The connection arose when Bhattacherjee visited Arlington House and saw what the first Building Lives centre had achieved. "I was really impressed by what they had there, so we took it from there," he says. "Our new build is now about 200 homes a year and there are lots of opportunities around here."
Perhaps one of the most influential endorsements of the Building Lives' approach came in No More Lost Generations, a report by a cross-party group of parliamentarians published earlier this year. This examined why so few trainees were completing construction apprenticeships despite the opportunities the industry offers.
It noted: "One of the most impressive initiatives we heard about was the Building Lives apprenticeship training academies. These centralise the whole recruitment and training process for young people, who are employed by Building Lives and hired out to different projects to do their apprenticeships." Traditional three-year apprenticeships had proved difficult to sustain among short-term and fragmented projects, the report noted, in particular among smaller firms that lack a guaranteed work stream.
Inquiry members acknowledged criticisms of some training academies where trainees are "not found continuous employment to allow them to finish their training". But they concluded: "What struck us about Building Lives was the successful partnership working with local authorities and housing associations, which effectively commission a scheme to be set up.
"Building Lives also ensures that its apprentices, many of whom have had difficult lives, are well looked after throughout their training experience," the MPs said. Rawlings seems to be getting many young people from problematic backgrounds into the construction workforce relatively quickly. His ideas could very well spread as the industry is persuaded to rethink traditional approaches.
file:///Volumes/USB%20DISK/May/
training
%20-%20nice%20work/Group2.jpg
This article first appeared in the May 2014 issue of The Construction Index magazine, which can be viewed in full at: http://epublishing.theconstructionindex.co.uk/magazine/may2014/
While the magazine is free to view online, a subscription is required to receive you own hard copy every month. This can be purchased for just £35 a year at http://www.theconstructionindex.co.uk/magazine
Got a story? Email news@theconstructionindex.co.uk