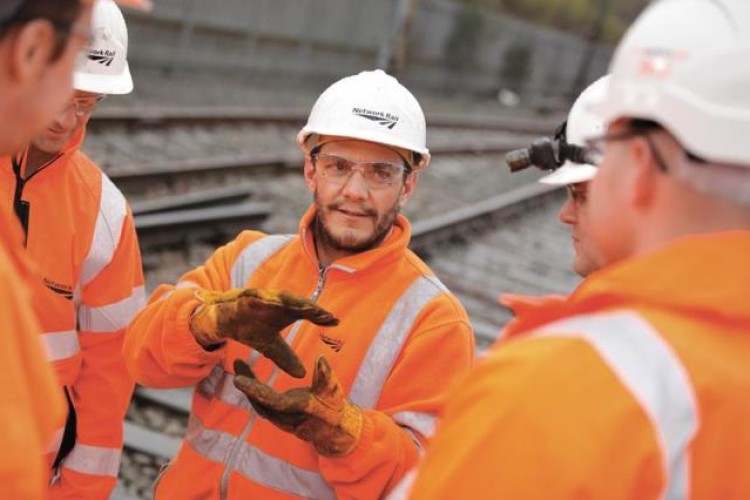 The frameworks cover enhancements and renewals to the London North Western and East Midlands routes over the next five years.
The work delivered under the frameworks represents a significant portion of the £38bn Network Rail will invest over the next five years on running, maintaining and improving Britain's railway, which currently sees four million passenger journeys and thousands of tonnes of freight transported every single day.
The selected suppliers are: Amalgamated Construction, Amey, Buckingham Group Contracting, Carillion Construction, J Murphy & Sons, Miller Construction (UK), Skanska Construction UK, Story Contracting and VolkerRail.
Network Rail infrastructure projects director Rob Offord said: "The awarding of these frameworks represents a significant milestone in the implementation of our new procurement and contracting strategy. This will bring improved safety, whole-life cost efficiency and delivery performance through collaborative relationships with a consolidated and strategically aligned supply chain."
Amey chief executive Mel Ewell said: "Network Rail is a key client for Amey, and through this framework we are able to further support their aims to drive value and enhance collaboration across their supply chain. It provides an excellent vehicle for sharing of best practice to support improvements to Britain's rail network."
Panel contracts (each project can have an individual value from £4.3m - £100m)
 

Railway Engineering

Civil Engineering

Buildings

Region

Supplier

Lot value

Supplier

Lot value

Supplier

Lot value

East Midlands

Carillion Construction

£348m

Amalgamated Construction

J. Murphy & Sons

£246m

Miller Construction (UK)

£127m

LNW South

VolkerRail

£100m

Skanska Construction UK

£85m

Buckingham Group Contracting

£60m

LNW North

VolkerRail

£110m

Buckingham Group Contracting

£40m

Miller Construction (UK)

£40m
Programme contracts (each project can have an individual value of up to £4.3m)
 

Structures

Earthworks

Property

Electrification and Plant

Region

Supplier

Lot value

Supplier

Lot value

Supplier

Lot value

Supplier

Lot value

LNW South

Amalgamated Construction

£57m

J. Murphy & Sons

£53m

J. Murphy & Sons

£57m

Amey

£36m

LNW North, South

J. Murphy & Sons

£68m

J. Murphy & Sons

£29m

Amalgamated Construction

£42m

VolkerRail

£61m

LNW North, North

Story Contracting

£21m

Story Contracting

£46m

Story Contracting

£17m
Got a story? Email news@theconstructionindex.co.uk