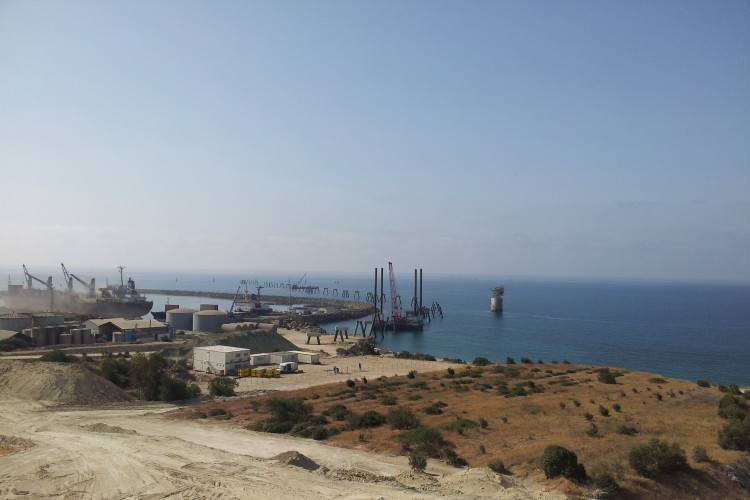 Peter Fraenkel & Partners has 20 employees and has been carrying out marine civil and coastal engineering work for 40 years. It will now be called Niras Fraenkel and will work jointly with the ports and maritime business unit of Niras.
"By joining Niras, we become part of a strong international civil engineering consultant that provides us with the international network and financial power to realise our international growth strategy," said Peter Fraenkel & Partners managing director Peter Martin. He said that the joining of the two companies is of mutual benefit. Peter Fraenkel becomes part of an international company that can leverage its services through a network of companies and affiliates. At the same time Niras strengthens its presence in the UK and adds 20 specialists to its present staff of 60 specialists within the fields of in marine civil and coastal engineering.
Niras has acquired a majority of the shares in Peter Fraenkel & Partners Ltd. The management of Peter Fraenkel & Partners holds the remaining shares and Niras has the right to buy those shares at any time after three years of operation.

Peter Fraenkel's offices in Dorking and Glasgow will supplement Niras' existing offices in Cambridge and central London.
Peter Fraenkel and Niras already have experience from collaborating on a number of international projects.
Niras business unit director Jesper Harder said: "From previous collaboration on assignments in Cyprus, Nigeria and Liberia we know each other very well. There is a good cultural fit between our two organisations. It is of great importance to us that we have a common approach to customers and that the way we utilise the skills of our employees are similar and have proven successful in delivering."
Got a story? Email news@theconstructionindex.co.uk