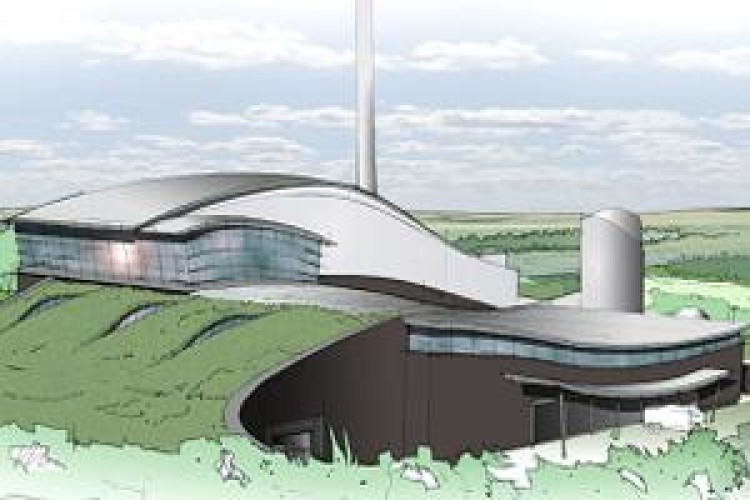 AmeyCespa will submit a planning application for the Allerton Waste Recovery Park within the next few weeks. It will also apply for an operating permit from the Environment Agency. If the applications are successful the plant will be operational by 2015.
The proposed is Allerton quarry and landfill next to the A1M near Harrogate.
AllertonWaste Recovery Parkwill use a range of technologies including: mechanical treatment to sort and remove recyclables; anaerobic digestion to create renewable energy food and garden waste; incineration to create energy and construction aggregate. 
City of York Council has already agreed last week also to use AmeyCespa for its own waster services. The contractor was already the preferred bidder for North Yorks CC's waste services. Final approval of the contract follows confirmation of £65m grant funding allocation from the government.
It is claimed that the waste PFI will save the two authorities some £12m a year on their combined waste management bills by reducing the amount of waste going to landfill and reducing the amount of landfill tax the councils have to pay.
AmeyCespa project director Bill Jarvis said: "We now look forward to working with the two authorities to provide a state-of-the-art solution to deal with the county's waste. The Allerton Waste Recovery Park project will help increase the recovery of value from the waste stream and divert at least 90% of the county's household rubbish from landfill. 
"This project will also inject £300m into the local economy and cut North Yorkshire and city of York waste management bill by at least £300m over the next 25 years. This is happening at a really opportune time for the councils as they face their biggest budget cuts ever."
Got a story? Email news@theconstructionindex.co.uk