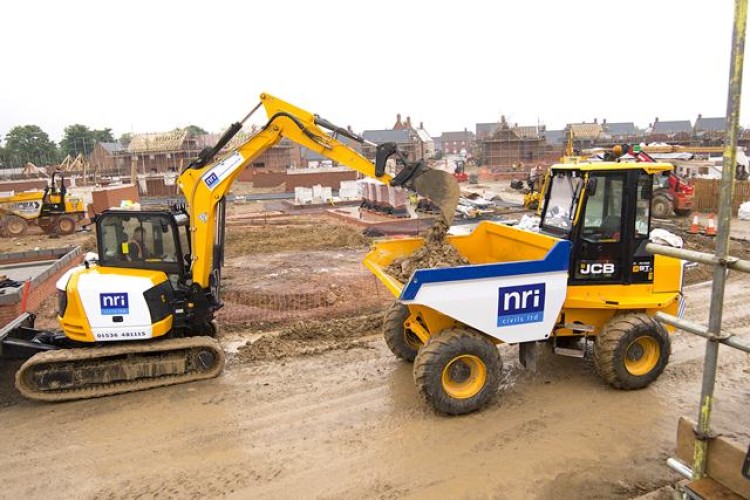 NRI has bought a mix of six-tonne capacity 6T-1 swivel tip and nine-tonne 9T-1 forward-tip models, making it the first customer for the 9T-1 site dumper with Sitesafe cab.
The site dumpers form part of a substantial investment in JCB machinery. It has also bought 20 excavators, including zero tailswing JZ141 and 85Z-1 models.
NRI Civils was formed in 2012, specialising in groundworks and infrastructure for house building, hospitals, schools and industrial projects.
Contracts manager Mark Radford said: "We're very happy with JCB and the back-up through [dealer] Watling JCB has been fantastic. All of the drivers were very impressed with the JCB site dumpers and even when it's dry and dusty they are driving with the doors closed."
The 6T-1 and 9T-1 dumpers are equipped with initial movement alarm, drive inhibit system, forward facing camera, green seat-belt beacons and high visibility orange lap belts. As well as providing protection from a rollover or a falling object, the cab incorporates a protective front windscreen, toughened side and rear glazing along with reinforced frame.
The cab has been tested to withstand a front dump impact or a side slewing impact, from a 13-tonne excavator.
The cab is equipped with heating and de-misting vents as standard. There is a standard forward-facing camera with additional cameras, mirrors and radar systems available as options.
Got a story? Email news@theconstructionindex.co.uk