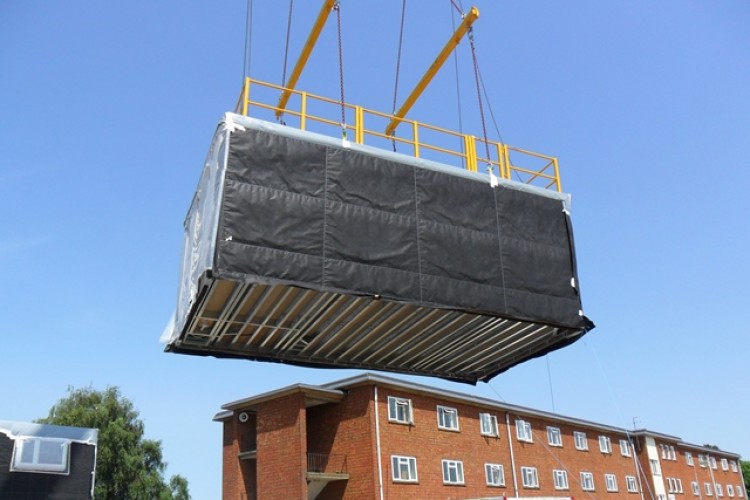 Lend Lease, in joint venture with NG Bailey, is preparing Beacon Barracks in Staffordshire for the return of two signal regiments from British army bases Germany.
Six modular, steel-framed accommodation blocks will be built off-site at Premier Interlink's factory in East Yorkshire under a £5m contract. These will provide housing for single-living junior ranks. 
 Each of the six blocks will be three storeys high, constructed from 45 modular bays and provide communal areas and 72 bedrooms – equating to a total of 432 bedrooms and 270 modular bays for the entire project.
Each building will take two weeks to install on site after delivery. Site installation will start in July and should be completed by October.
Premier Interlink has previously delivered other single living accommodation modernisation (or SLAM) projects at RAF Benson, RAF Coningsby, RAF Wyton and RAF Chicksands.
The company has developed a lifting frame and carousel to address height safety issues for site personnel. The carousel sits on top of the modules with the lifting frame and equipment carrying out the main lift. The carousel has safety access gates and once the module is in place the operatives can access the module roof and carousel and carry out activities without the need to be reliant on safety harnesses at all times.
Got a story? Email news@theconstructionindex.co.uk