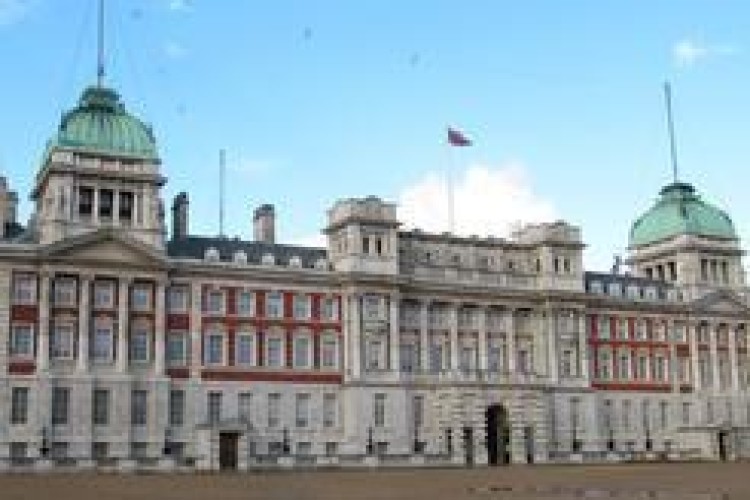 BAM was handed the job in June 2015 under a pre-construction services agreement but the two sides were not able to reach agreement on the second stage.
The plan was for the Department for Education to take over the offices vacated by the Foreign & Commonwealth Office last year. The move was meant to take place this year but there is no longer any firm timetable for the DfE to move across.
A contract notice in the Official Journal of the European Union today invites contractors to express their interest in bidding for the £50m refurbishment and fit-out of 23,000 m² of the Old Admiralty to make it fit to house 16,600 DfE civil servants.
"Specific aims are to upgrade the building services to introduce new mechanical ventilation and environmental controls, future proof space for government offices in the long term and integrate the Government Art Collection on the ground and lower ground floors of the building," the notice says.

However, there is a catch.
Enabling works have been procured under the Scape framework and the DfE, through project manager Mace, is also concurrently pursuing the option of obtaining a tender for the works under that Scape framework. But the Scape framework expires next month and DfE fears that it might not have signed a contract by then. So today's contract notice is on a just-in-case basis.
"Should that Scape framework approach be successful then the authority will have no choice but to abort this separate tender process," the contract notice says. "This twin track approach has proved necessary due to the critical nature of the programme and an impending Scape framework expiry date of 8.5.2017, which if missed, without the authority having commenced this procurement process, could in itself result in further unnecessary delay to the procurement and completion of the works.
Cost of the refurbishment has now risen by more than 10% since BAM was allowed to walk away. It was originally estimated at £45m.
Got a story? Email news@theconstructionindex.co.uk