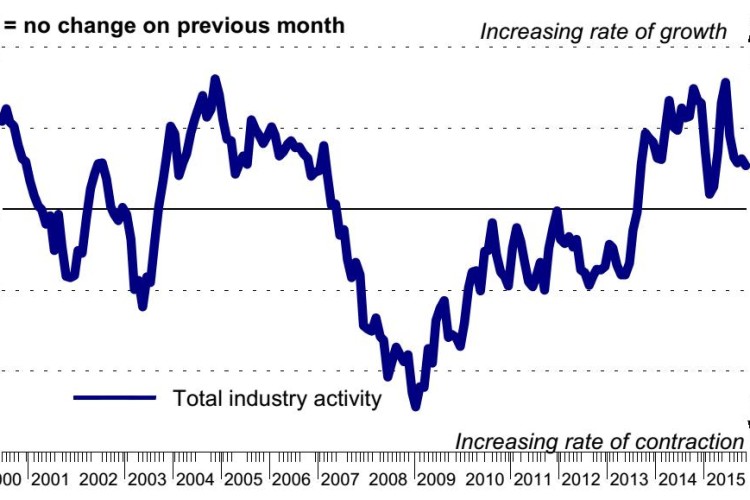 Research for the monthly Ulster Bank Construction Purchasing Managers' Index found that sentiment among constructors achieved the third-highest score in the survey's fifteen-year history.
Improving economic conditions had reportedly resulted in greater numbers of enquiries, fuelling positive sentiment regarding the prospects for growth of activity over the next 12 months.
Activity in Ireland's construction sector rose sharply in November, helped by accelerated growth of new business.  
The Ulster Bank Construction Purchasing Managers' Index (PMI) – a seasonally adjusted index designed to track changes in total construction activity – posted a figure of 55.5 in November. This was below the reading of 56.3 from October but still signalling a sharp monthly rise in construction activity in Ireland. Activity has now increased in each of the past 27 months.
Simon Barry, chief economist Republic of Ireland at Ulster Bank, said: "The Irish construction sector continues to experience solid growth, according to respondents to the latest Ulster Bank Construction PMI survey. The headline PMI index fell a fraction in November but, at 55.5, it remains well above the 50 break-even level and continues to signal widespread gains in activity."
All three major sectors recorded expansion for the third month in a row, with the pace of activity picking up in commercial projects, and easing slightly in housing and civil engineering.
Barry added: "Several other aspects of the detailed results provide encouragement about the sector's performance at present. There was a notable acceleration in new business growth recorded by firms last month, with the new orders index picking up to a five-month high. Furthermore, the ongoing increases in current and prospective activity levels continue to underpin rising demand for construction workers, with the employment index also rising to its highest level since June. Finally, optimism levels among firms rose for the second month running and now stand at the third-highest in the survey's fifteen-year history. A pick-up in enquiries and an improving economic environment more generally are contributing to bullish sentiment among construction firms as the year draws to a close, with two-thirds of respondents expecting activity to increase over the coming twelve months."

All three monitored sectors continued to post rises in construction activity. The fastest expansion was on commercial projects, the only category to see a quicker rise in activity than in the previous month.
Housing activity increased at a sharp pace, albeit the weakest since August, while civil engineering again posted the slowest expansion of the three monitored categories.
Data suggested that the latest rise in activity was linked to a further strong expansion in new orders.
New business increased at the sharpest pace in five months. Respondents mentioned the commercial and housing categories as areas of strength.
With new work rising sharply in November, companies took on extra staff. Moreover, the rate of job creation quickened to the fastest since June. As well as raising internal employment, constructors made more use of subcontractors during the month.
Higher volumes of new work also encouraged firms to purchase a greater quantity of inputs during the month. The twenty-first consecutive monthly rise in input buying was marked, and slightly stronger than recorded in the previous month.
The average price of purchases continued to rise, with the rate of inflation accelerating. A number of respondents attributed higher input costs to the weakness of the euro against sterling, which resulted in higher prices for imported items.
Got a story? Email news@theconstructionindex.co.uk