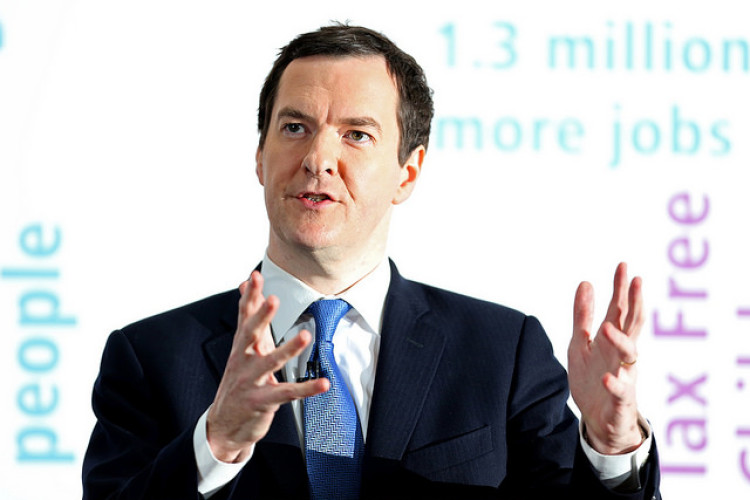 The plan, called Fixing the foundations: Creating a more prosperous nation*, has been published by the Treasury, with a joint foreword by chancellor George Osborne and business secretary Sajid Javid.
They write: "The UK has a long-term productivity problem, which has been made worse by the financial crisis. Like many western democracies the challenge has not been to understand what to do; the challenge has been to be bold enough as a country to take the difficult decisions required to deliver this whole-heartedly. That must now end."
The Office for Budget Responsibility (OBR) estimated in 2014 that in a high productivity scenario public sector net debt would fall to 56.7% by 2019-20, while under a low productivity scenario debt would rise to 86.6%.
The 15-point plan includes reducing the tax burden, rewarding saving and long-term investment, promoting social mobility and investing in education and training.
It also includes investing £100bn in transport infrastructure over the next five years.
Further relaxation of planning laws is also coming.  The government is going to introduce a new zonal system that will "effectively give automatic permission on suitable brownfield sites".
Where local authorities do not allocate land for house-building, central government will step in and "arrange for local plans to be written".

*The full report can be found athttps://www.gov.uk/government/uploads/system/uploads/attachment_data/file/443898/Productivity_Plan_web.pdf
Industry reaction
Initial reaction from the construction and property industry groups appears favourable. Stewart Baseley, executive chairman of the Home Builders Federation, said: "The industry welcomes the changes announced by government today and looks forward to working with them to develop the detail. The lack of available developable land and delays in- and cost of- the planning system are the biggest barrier to the country building the homes it needs. If the industry is to increase supply closer to the level needed we need more land to come through the system more quickly.
"Speeding up the rate at which planning applications on previously developed land are processed; and closing the gap between central government ambition and local authority performance is key.
"In recent years house building rates have been lower than for many decades creating an acute shortage of decent housing. Increasing build rates will provide people with decent housing and boost the economy."
Melanie Leech, chief executive of the British Property Federation, said that the government had "really hit the nail on the head for a number of planning issues".  She said: "We are particularly pleased to see a commitment to bring forward brownfield land for redevelopment and also the focus on local plans, as the absence of such is a real block to local growth.
"In order for these changes to make a difference, however, we strongly urge government to begin a dialogue with both the public and private sectors on how to address the severe shortage of funds which is afflicting local planning departments. The private sector will need to play a part in helping to address this funds shortage, and this needs to be explored fully if we want these new measures to work. We would also have liked to have seen some commitment to growing the purpose-built rental sector, which has an important part to play in solving the housing crisis and creating a balanced housing market.
"We warmly welcome the government's recognition of how a functioning and efficient planning system can contribute to the UK's growth by creating not just new homes, but also the infrastructure that supports great places."
Got a story? Email news@theconstructionindex.co.uk