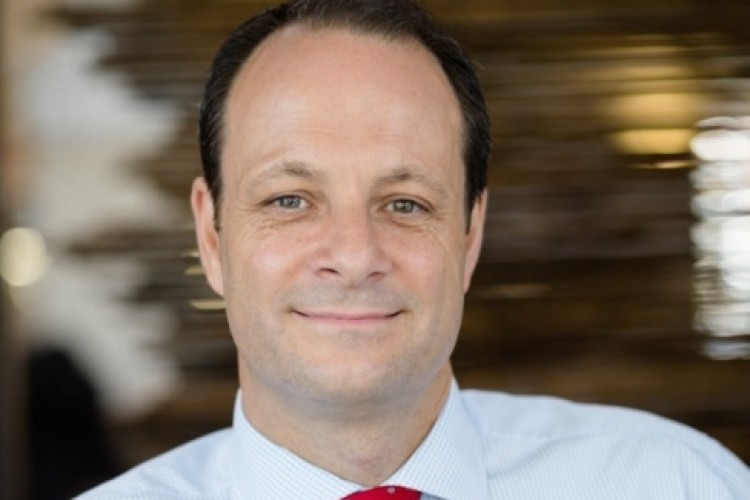 Last week we reported that analysts from Company Watch had given Kier's finances a Health Score of just 14 out of 100, putting firmly in the danger zone of vulnerable companies. (See previous report here.)
However, Mr Mursell, Kier's finance director until taking over from Paul Sheffield as chief executive in July, said that Company Watch's analysis was "far from reflective of Kier's actual operational health or financial performance".
He said that the low Health-Score was "largely a reflection of our acquisition of May Gurney", a takeover that took place in July 2013.
He added: "It's important to take the wider financial and operational context into account, rather than relying on certain ratios in isolation. In reality we posted a strong set of preliminary results on 18 September, receiving a very positive reaction from our investors."
Mr Mursell has been described by Kier chairman Phil White as "a driving force behind our acquisition of May Gurney and he has played an integral role in enabling the business to reap the rewards of that strategic investment".

In a robust defence of Kier's latest accounts, Mr Mursell said: "The increase in gross debt results mainly from the cash impact of the acquisition totalling circa £110m, comprising cash consideration of £39m, debt acquired of £37m and one-off exceptional integration costs of circa £30m.  And the substantial increase in our intangible assets (including goodwill) of circa £300m represents the future profits that will be generated by the acquired business from £1.7bn of well-established long term contracts.
"In return the acquisition has been transformational for the group, generating substantial growth, major new contract wins and wider operational synergies.  In the first year of integration we increased the margin of our Services division to 4.8%. Our combined offering has given us unrivalled breadth and scale, supporting a raft of high value contract wins across core sectors, like £250m of work from AMP6 and £107m contract from a major energy provider in utilities, to major expansions and extensions of our highways contracts and a range of maintenance contracts from housing association clients. The acquisition has enabled us to fully address substantial markets, ahead of the majority of our competitors, and these are markets which continue to grow and offer new scope.
"However we are not complacent about managing the cost impact of the acquisition. We have already delivered £5m of cost synergies and are on track to deliver £15m of savings in the current year and £20m in FY16.  Given the excellent long-term visibility of revenues on contracts, which have contributed to our £6.2bn order book, we look forward to leveraging the benefits of acquiring May Gurney long after any acquisition costs have been absorbed by the business.
"We also maintain some of the best construction margins compared to our genuine peer group, well above those quoted in the digest as an average for the industry. I can appreciate the desire to aggregate the overall industry's performance to try to track wider trends, but it can be misleading, when there are a wide variety of operating models in use.  For example at Kier we are able to leverage our specialist sector expertise and position on large scale frameworks to secure stronger margins.
"Equally the critique on a perceived lack of working capital or liquidity fails to take into account the way that Kier Group uses cash generated by the Construction and Services divisions to channel back into our higher margin Property division.  This model enables us to generate strong margins of 15% on capital invested, which is not only financially sound but also provides investment in a related market, which generates additional work for our Construction division.
"Ultimately it has all led to a record turnover and increased profits, which has resulted in increased underlying earnings per share.  And the increased dividend, well that reflects the board's confidence in the Kier Group going forward."
Got a story? Email news@theconstructionindex.co.uk