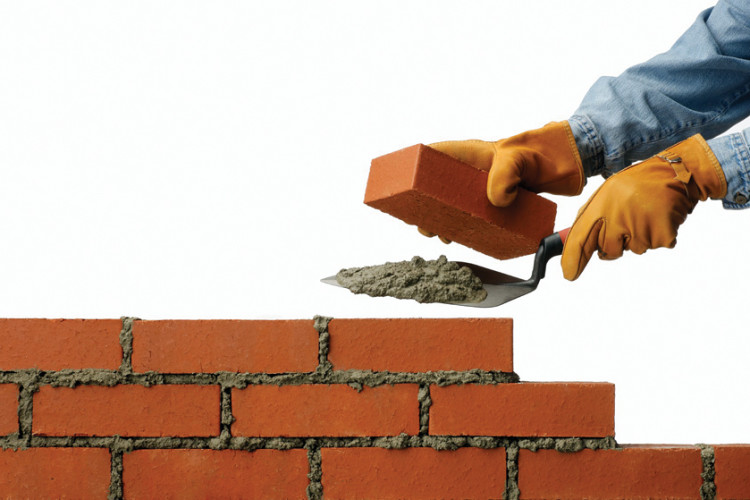 July data signalled a slight overall loss of momentum across the UK construction sector, with business activity and incoming new work both expanding at slower rates than in the previous month.
The pace of job creation at construction companies remained strong in July as ongoing skills shortages across the sector contributed to a further steep reduction in subcontractor availability. Subcontractor charges once again rose at one of the fastest rates since the survey began in 1997.
At 57.1 in July, the headline seasonally adjusted Markit/CIPS UK Construction Purchasing Managers' Index (PMI) eased slightly from June's four-month high of 58.1. Any score above 50 indicates industry growth.
Higher levels of construction output have been recorded in each month since May 2013, but the latest reading was lower than the average seen over this period (59.4), thereby highlighting a general growth slowdown from the peaks seen in 2014.
House-building remained the fastest growing broad area of the construction sector, according to the latest survey data. However, this sector also saw the greatest loss of momentum since June, with the latest upturn in housing activity the second-slowest since June 2013. Civil engineering activity also expanded at a slower pace in July. Meanwhile, work on commercial projects bucked the overall slowdown, with activity rising at the fastest rate since March.
Companies that reported an increase in business activity mainly cited strong inflows of new work. Anecdotal evidence also suggested that improving domestic economic conditions had created greater opportunities to tender, especially for commercial projects, while some construction firms noted that the resumption of delayed projects had provided support to business activity levels in July. However, measured overall, new order volumes expanded at a slightly slower pace than the eight-month high recorded in June.
In line with the trend for output and new orders, July's survey data pointed to an overall slowdown in employment growth across the construction sector. However, the rate of job creation remained much stronger than the long-run survey average and there were widespread reports of skill shortages across the sector. As a result, subcontractor availability dropped for the twenty-fifth month running in July, which is the longest continuous period recorded by the survey for over a decade. The latest rise in subcontractor charges was only fractionally slower than the survey-record high seen in April.
Meanwhile, there were signs that some supply chain pressures have started to subside, as construction companies were the least downbeat about vendor performance since May 2012.

Nonetheless, strong underlying demand for construction materials and low stocks at suppliers continued to drive up input prices in July, the report authors say, with the overall rate of cost inflation reaching its highest level since March.
Looking ahead, UK construction companies remain confident about their growth prospects over the next 12 months, with 55% expecting an increase in business activity and only 4% forecasting a reduction. However, the resulting Future Business Activity Index was down from June's 11-year high and the lowest since April.
Markit senior economist Tim Moore said: "July's growth slowdown is the first for three months and perhaps a sign that the post-election impact on construction confidence has started to diminish. Reflecting this, UK construction firms' business activity expectations moderated from June's 11-year peak but remain strong overall.
"Commercial activity was a key growth driver during July, which partly offset ongoing weakness in civil engineering and softer residential building trends. Sustained growth across the UK economy so far this year has firmed up demand for commercial building work, with construction companies noting a particularly strong appetite for new development projects among clients.
"However, residential activity expanded at one of the slowest rates for over two years, highlighting that the house building sector is struggling to gain momentum despite supportive demand conditions.
"Survey respondents commented on a variety of growth constraints afflicting the residential building sector, including long lead-in times for new projects, scarce supplier capacity, skill shortages and stretched subcontractor availability. Added to this, building costs rose at an accelerated pace in July and subcontractor charges increased at one of the fastest rates since the survey began in 1997."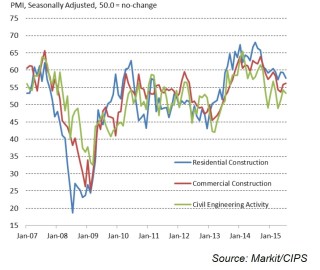 Got a story? Email news@theconstructionindex.co.uk