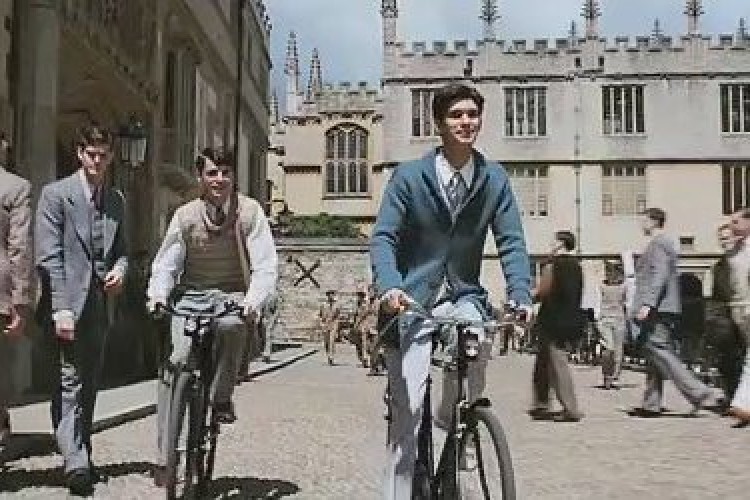 Oxford City Council and Oxfordshire County Council have put forward joint proposals to introduce a Zero Emission Zone in Oxford city centre, going even further than London's anti-pollution plans
Transport for London is planning to introduce the world's first Ultra-Low Emission Zone in the capital in September 2020. But Oxford is looking to be world's first Zero Emission Zone.
The Zero Emission Zone proposals ban emitting vehicles from Oxford city centre in phases, starting with some vehicle types and a small number of streets in 2020 and, as vehicle technology develops, moves to all vehicle types across the whole city centre in 2035.
On Monday 16th October the City and County Councils will launch a six-week public consultation on the proposals, seeking views on the speed of the implementation, and the vehicle types and roads affected.
While off-road construction machinery has not yet been specifically mentioned, it is almost certain to be brought into scope, given the stringency of what is being proposed for vehicles.
The Zero Emission Zone proposals would see:
From 2020: Non-zero emission taxis, cars, light commercial vehicles and buses excluded from Queen Street, Cornmarket Street, New Inn Hall Street, Market Street, Ship Street and St Michael's Street


From 2025: Non-zero emission taxis, cars, light commercial vehicles and buses excluded from roads including New Road, the southern part of Worcester Street, George Street, Magdalen Street, Magdalen Street East, Pembroke Street, Speedwell Street, Norfolk Street and Castle Street
From 2030: Non-zero emission taxis, cars, light commercial vehicles and buses excluded from all roads within Hollybush Row, Hythe Bridge Street, Worcester Street, Beaumont Street, St Giles', part of Parks Road, South Parks Road, St Cross Road, Longwall Street, Merton Street, Blue Boar Street, St Aldate's and Thames Street
From 2035: All non-zero-emission vehicles, including HGVs, excluded from within the above area.
It has been calculated that this would take air pollution levels in Oxford city centre down to near-background levels. For example in the city centre's most polluted street, George Street, a 74% reduction in toxic nitrogen dioxide (NO2) levels is expected by 2035.
The City Council, supported by the County Council, has already won £500,000 of government funding to install charging points for electric taxis and £800,000 of government funding to install 100 electric vehicle charging points for Oxford residents to support the implementation of the Zero Emission Zone. The City Council is looking for funding for more battery charging infrastructure.
Oxford city councillor John Tanner said: "Toxic and illegal air pollution in the city centre is damaging the health of Oxford's residents. A step change is urgently needed; the Zero Emission Zone is that step change. All of us who drive or use petrol or diesel vehicles through Oxford are contributing to the city's toxic air. Everyone needs to do their bit – from national government and local authorities, to businesses and residents – to end this public health emergency."
To read the full Zero Emission Zone Feasibility and Implementation Study and take part in the consultation, available from Monday 16th October, visit: www.oxford.gov.uk/zez. 
Got a story? Email news@theconstructionindex.co.uk