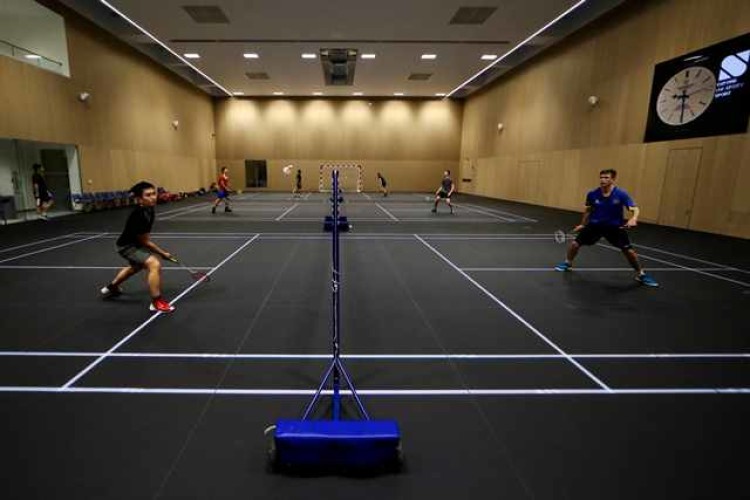 Regular sports halls are covered in all sorts of floor markings for different sports. Oxford University's new multi-million pound Acer Nethercott sports centre has a floor with lines that show up only when required.
Construction contractor Beard worked with hi-tech sports floor specialists ASB to deliver the 700 m2 futuristic multi-sport performance space. It is made up of LED lights embedded in the glass floor and took six weeks to install. The lights illuminate the markings of the sports being played which include badminton, basketball, dodgeball, handball, football, futsal, korfball, netball and volleyball.
The lines are only switched on when they are needed, eliminating the potential for confusion inherent in traditional sports hall floor markings. The floor can also be customised and produced in any colour, integrating logos and school brand colours.
Beard director Dean Averies said: "As specialists in the delivery of sports centres, we believe these smart glass sports floors are the way of the future, offering a sustainable hi-tech solution that outperforms traditional sports flooring."
Got a story? Email news@theconstructionindex.co.uk