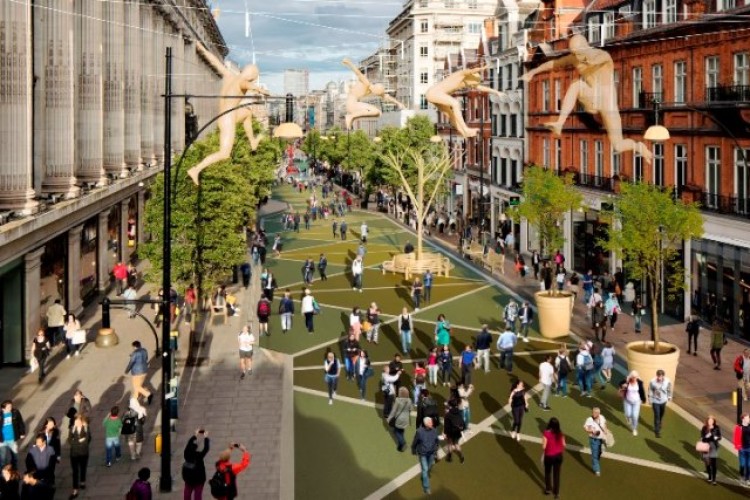 Westminster City Council said that public consultation had revealed that local residents opposed the pedestrianisation plan.
The decision not to remove motor vehicle traffic from the capital's busiest shopping street was described by London mayor Sadiq Khan as "a betrayal of the millions of Londoners and visitors to our city who would have benefitted from making Oxford Street a safer, healthier and better environment".
Transport for London, which drew up the plans, was also very keen on the pedestrianisation idea, saying that it would "create beautiful, safe, accessible and inspiring public spaces full of life and spectacle".

Westminster City Council leader Nickie Aiken said of the council's decision to scrap the plans: "I utterly reject any suggestion that there is any kind of betrayal. Quite the contrary, we are sticking up for the people who know best, those who live and work in the district. It was clear through two public consultations and recent council elections that local people do not support the pedestrianisation proposals."
However, she said that doing nothing was not an option either. "We must future-proof Oxford St and the surrounding district so it remains the pre-eminent shopping district in the UK and maintains its crown as the nation's high street," she said. "The news that the House of Fraser will be closing their Oxford Street store only confirms our view that we all have to work harder to help the retail industry to grow and evolve, not simply stand still or just focus on traffic."
The council is now looking to develop new plans, to be unveiled in the auumn.
Got a story? Email news@theconstructionindex.co.uk