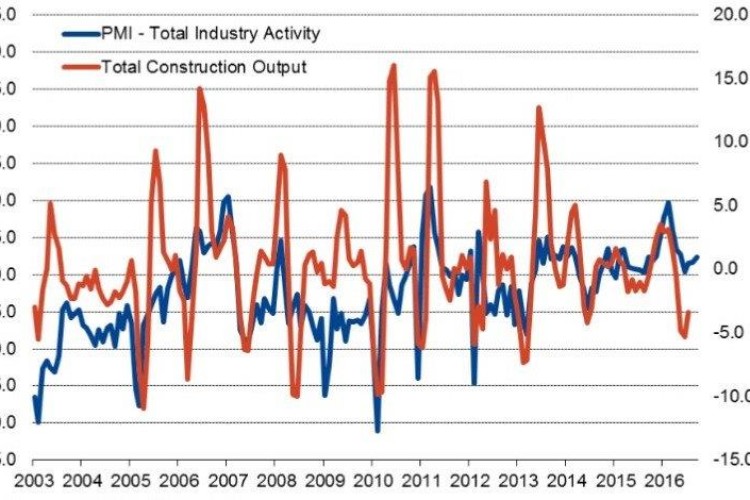 New business also continued to increase, although the rate of expansion was only marginal overall.
Building companies boosted their workforce numbers and increased their buying activity, leading to increases in suppliers' delivery times.
September saw building activity in Germany increase at a slightly faster pace. This was highlighted by the headline Purchasing Managers' Index (PMI) figure rising from August's 51.6 to a four-month high of 52.4. Construction output has now expanded for 20 consecutive months.
Residential building remained the main source of the increase; although output also rose in the civil engineering and commercial building categories, the underlying rates of expansion were only marginal.

An increased new business in turn encouraged companies to raise their purchasing activity during the month. Employment also expanded further, with 18% of companies recording increased workforce numbers. Although the rate of hiring slowed since the prior month, it remained strong in the context of historical data.
German constructors are on average confident that output will rise over the next 12 months. However, the level of positive sentiment fell since August and remained well below April's peak.
IHS Markit economist Oliver Kolodseike said: "German construction activity increased at the end of the third quarter and encouragingly the rate of growth accelerated further from June's recent low.
"Residential building was the main pillar of growth, as has been the case throughout most of the past year-and-a-half. Moreover, the combination of a second successive monthly increase in new business and a sharp rise in buying activity means that it is likely that constructors will remain busy in the near-term. Elsewhere, vendors struggled to keep up with demand for building materials, which led to a marked lengthening in average lead times."
Got a story? Email news@theconstructionindex.co.uk