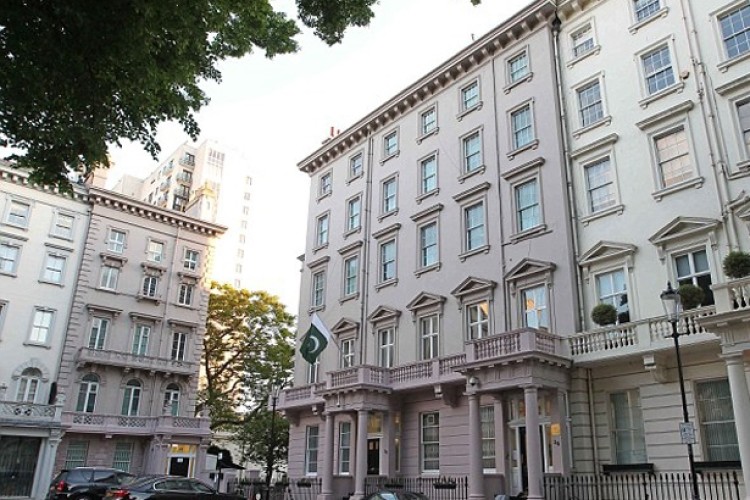 Bids are invited from architects for preparing drawings and supervising construction of a multipurpose hall on a vacant plot located between 34 and 35-36 Lowndes Square, London SW1X9JN. Bidding firms should be registered with the Royal Institute of British Architects (RIBA) and have experience in managing such projects.
Interested firms can visit the project site and obtain bidding documents with prior appointment from the High Commission for Pakistan during working hours from Monday to Friday.
For details, contact Mr Salman Sajjad at the High Commission on tel: +44 (0)207 664 9260 or by email admin.officer@phclondon.org
The sealed bids together with the firm's profile must be received before 4.00pm on 2nd December 2015 at this address: The Secretary, Building Project Committee, High Commission for Pakistan, 35-36 Lowndes Square, London SW1X9JN.
The bids will be opened at the High Commission at 4.30pm on 2nd December 2015 in the presence of representatives of any bidding firms who choose to attend.
Got a story? Email news@theconstructionindex.co.uk