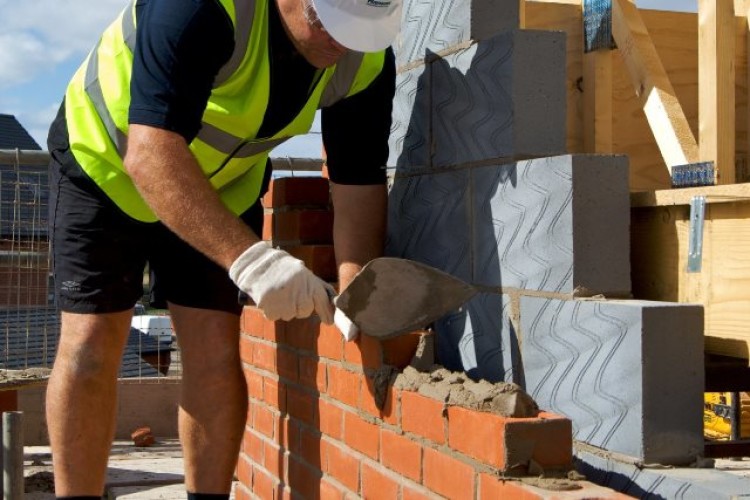 The first quarter of 2016 was the 12th consecutive rise reported by the three-monthly survey but forward-looking indicators show a mixed outlook. The report says there are "signs that sentiment is being dampened by uncertainty in the lead-up to the EU referendum on 23rd June".
For product manufacturers and civil engineers, sales expectations and new orders for the year ahead were positive, the survey report says, but more muted than in previous surveys. Main contractors' order books were reported to be lower in every sector in Q1. However, specialist contractors and SME builders registered an increase in enquiries during Q1.
Skilled labour shortages remain one of the biggest issues facing the industry. Half of main contractors reported difficulties recruiting carpenters, 40% were still struggling to find bricklayers and 36% said plasterers were in short supply.
Costs also continue to rise, with overall costs increasing for 74% of civil engineers contractors in the first quarter, while 42% of main contractors reported labour costs rose during the period.
Construction Products Association senior economist Rebecca Larkin said: "After a slowdown at the end of last year, firms throughout the construction industry experienced a stronger opening quarter in 2016.  In spite of this, the clear theme for Q2 is uncertainty, with main contractors reporting lower orders in all sectors as projects are paused or postponed ahead of the EU referendum in June.  
"Beyond that, firms continued to indicate that a shortage of skilled workers is the largest threat to construction activity over the rest of the year.  Main contractors reported difficulties in recruiting bricklayers, carpenters and plasterers in Q1, whilst low availability of labour was also reflected in upward pressure on wage bills among product manufacturers and civil engineers."
Build UK chief executive Suzannah Nichol said: "There continue to be mixed messages in terms of growth. However, industry intelligence shows increasing levels of activity over the last quarter.  Employers are experiencing both rising material and labour costs as they head towards maximum capacity and this continues to highlight difficulties in recruiting appropriate skills at all levels."
National Federation of Builders chief executive Richard Beresford said: "Uncertainty over the outcome of the EU referendum and over the nation's defining issue – housing – is reflected in slowing industry performance.  While homes will continue to be built, as long as there is uncertainty over government policy, we will not be able to provide anywhere near the number of homes people need."
Got a story? Email news@theconstructionindex.co.uk