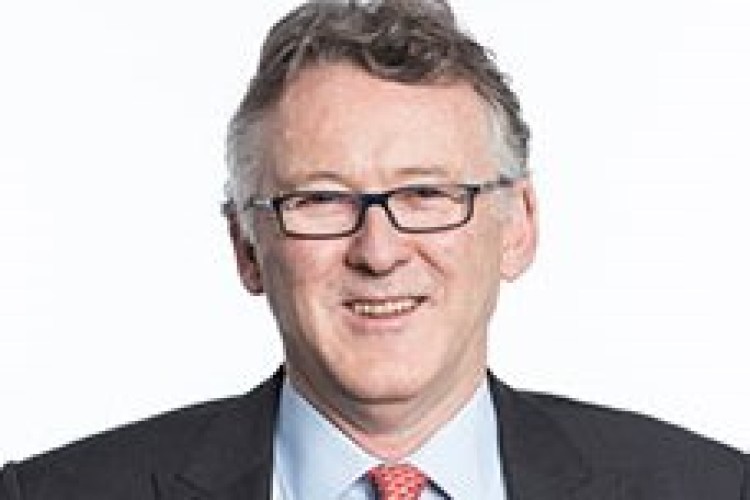 In the summer of 2016 hedge fund boss Martin Hughes tried to effect a boardroom coup at Speedy, to get rid of chairman Jan Åstrand and replace him with his own nominee, David Shearer. It all got quite bitter but in the end succeeded only in getting Mr Shearer on to the board in September 2016.
Today, although Martin Hughes' Toscafund is no longer the substantial Speedy shareholder that it was then, David Shearer has been named as Jan Åstrand successor. He will take over as chairman at last on 1st October 2018.
Mr Shearer is a former director of accountacny giant Deloitte and is considered to be a turnaround specialist. He has previously been chairman of Mouchel Group and Crest Nicholson, restructuring both companies before moving on.

Jan Åstrand said: "I am pleased to welcome David to the role of chairman. He is a valued member of Speedy's board, with considerable external experience. I am confident in his ability to lead the Board in building on the solid foundation established during Speedy's recovery and helping achieve the next stage of its growth."
David Shearer said: "I am delighted to be taking over from Jan as chairman of Speedy as we embark on the next phase of delivering the company's growth strategy and look forward to working with Russell Down and the board in the years ahead.  On behalf of the board, I would like to offer thanks to Jan for guiding Speedy through the last four years and wish him well for the future."
The Speedy board also today gave a trading update, saying that the company was on track to deliver results in line with expectations for the year to 31st March 2019. Revenue for the first quarter, pre disposals, was up 6.6% on last year, net debt had come down from £69.4m to £67.0m in the three months to 30th June and return on capital employed (ROCE) for the 12 months to 30th June 2018 was 11.8%, compared to 8.4% for the same period a year before.
Got a story? Email news@theconstructionindex.co.uk