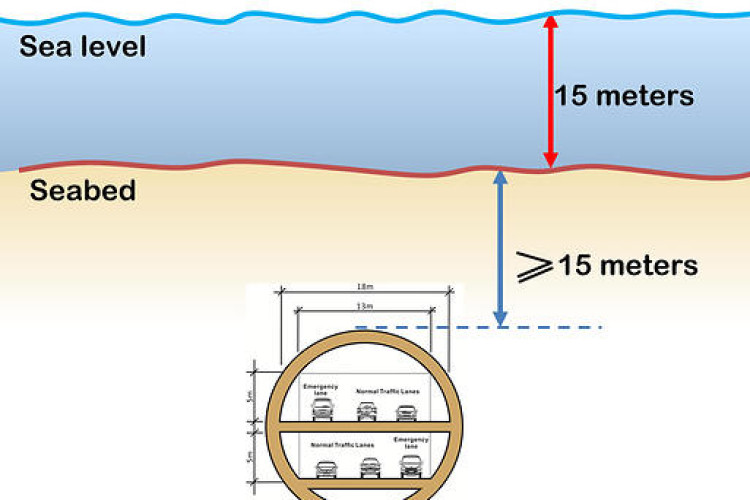 Feasibility studies and detailed design (FSDD) work on the road and undersea tunnel project can now begin following the contract signings involving Consortium Zenith BUCG, China Railway Construction Corporation International (CRCC) and Beijing Urban Construction Group. CRCC will undertake 70% of the construction works whilst of Beijing Urban Construction Group will construct 30% of the project.
"The FSDD is a critical component of the total project plan to ensure that we meet the requirements," said Consortium Zenith BUCG chairman Dato' Zarul Ahmad Zulkifli. "The initial phase of the FSDD project will take approximately a year and a half after which, upon approval, we will commence the initial phase of tunnel and road works."
Concurrent with the preliminary agreement signing with the Penang state government, Consortium Zenith BUCG also signed two agreements with CRCC. The China state-owned multinational is assigned to work on detailed project design, and engineering, materials procurement, and construction of the tunnel and expressways.
The agreements signed by the two Chinese-owned companies with the Penang state government mark the first step towards the completion of four major highways and the tunnel by 2025.
The signing ceremony was witnessed by Penang chief minister Lim Guan Eng and president and chairman of CRCC International Zhuo Lei.
"We firmly believe this project will not only improve Penang's economy, but also uplift the benefits to all Malaysians," said Lim. "Apart from multiple job opportunities, the contractors are committed to awarding contracts to Penangites and Malaysians. For the long term, we will also benefit from transfer of technology and technical skills from an award-winning and reputable company – all of which will enable local contractors to raise their standards and bid for local, regional, and international projects."
Got a story? Email news@theconstructionindex.co.uk