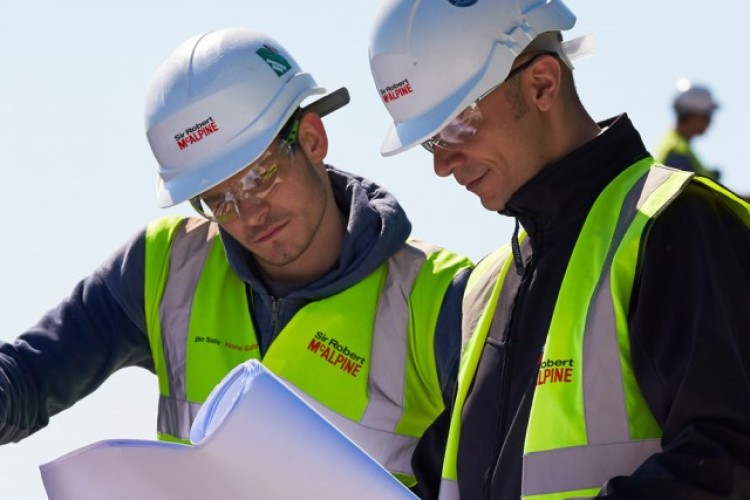 At a trading level, Sir Robert McAlpine made a £10.2m profit before tax and exceptional items for the financial year ending 31st October 2016, compared with a loss of £50.5m in 2015.
Turnover was up nearly 9% to £869.6m (2015: 799.7m) and the legacy projects that impacted profitability in 2014 and 2015 were all fully completed in 2016 and so will have no further impact on finances.
However, the accounts of parent company Newarthill show a pre-tax loss once again – this time £43.2m down, because of a £53.8n exceptional item that arose from accounting for the members' share of the staff defined benefit pension scheme.

Latest valuation of the pension scheme revealed a deficit of £107.6m. The directors decided that members of the scheme cannot meet their 50% share of this liability so the company will no longer account for the scheme as a 50/50 scheme. The members' share is therefore now being accounted for as a liability of Newarthill.
Sir Robert McAlpine non-executive chairman Gavin McAlpine said: "We are progressing our strategy to focus the business around growth, diversification and resilience. The business transformation programme that supports this strategy is also having a positive impact on the business and our people. Sir Robert McAlpine has a long and proud history of delivering world class construction and civil engineering projects for our clients; we have always championed innovation and have developed by adapting to changing market requirements. With legacy projects behind us, the business will continue to develop and grow, built on the strong foundation of engineering excellence that remains at the heart of the business."
Got a story? Email news@theconstructionindex.co.uk