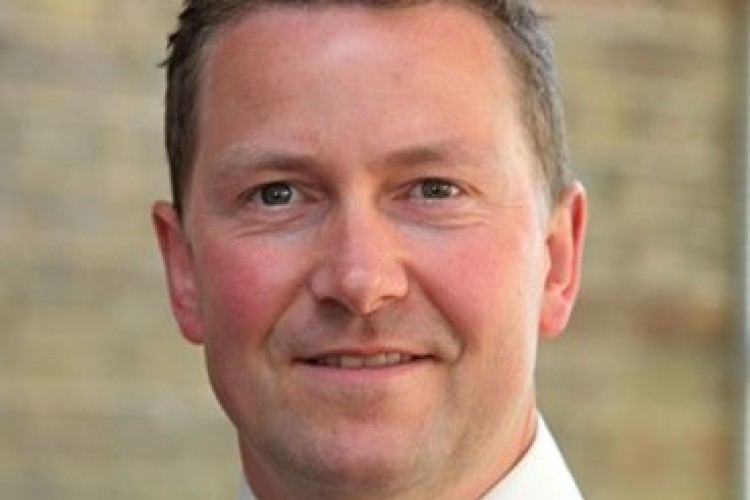 Persimmon chief executive Jeff Fairburn was set to get a £110m bonus this year, under the terms of a long term incentive plan (LTIP) agreed by 84.9% of shareholders back in 2012, which was before he even came into the job. Since 2012, most of the major house-builders have done rather well.
Today the board of Persimmon said it was changing the terms of the LTIP for the three top executives: Jeff Fairburn, CFO Mike Killoran and managing director Dave Jenkinson. The other 130 participants in the scheme are not affected.
The three senior executives have requested a reduction in certain share entitlements by 50%.
Criticism of the size of the performance bonus has come not just from commentators and shareholders but also from competitors within the house-building industry.
Redrow founder and chief executive Steve Morgan, who has given a substantial tranche of his personal fortune to charity, as well as his annual salary, told the Evening Standard newspaper: "Everybody in the industry is as peed off with this Persimmon thing as the people outside it. For somebody who has not taken a salary for 20 years, it sticks in the craw, being called a greedy housebuilder because of that one company. I'm sick to the teeth of seeing the headlines of greedy housebuilders."
With mounting uproar Jeff Fairburn revealed he planned to follow Steve Morgan's lead and set up a charitable trust.
"I would like to make it clear that I did not seek these levels of award nor do I consider it right to keep them entirely for myself," he said. "Once it became apparent that our outperformance would lead to a very significant award for me, I made plans to use a substantial proportion of the total to support the charities that are particularly important to me and my family."

That trust may not now be as well-endowed as first thought, however, given the new bonus arrangements announced today.
Persimmon's 2012 LTIP offers bonuses in two tranches. The first of these (40% of the total) vested on 31st December 2017 and can be exercised from next week onwards. This remains unchanged. The second tranche (60% of the total) will vest once the group has returned 620p per share in cash to shareholders, in line with the scheme rules. This is being reduced for the three executives.
In a statement today the company said: "Jeff Fairburn and Mike Killoran have decided to reduce their overall entitlement by a number of shares equal to 50% of the shares to which they would become entitled on the second vesting. Additionally they have also decided to extend until 2021 the holding period applying to 50% of any shares under any second vest other than shares sold to cover tax liabilities.
"Dave Jenkinson has decided to reduce his overall entitlement by a number of shares equal to 50% of the shares subject to awards granted to him since being promoted to the board [December 2013] to which he would become entitled on the second vesting. In addition to the existing obligation to hold 50% of the shares from any second vest for 12 months, other than shares sold to cover tax liabilities, he has decided to extend until 2020 the holding period for 25% of such shares.
"All three executives have decided to cap the value of any future exercise of the remaining second vesting entitlement to a maximum value equal to £29 per share.
"The board believes that the LTIP put in place in 2012 has been a significant factor in the company's outstanding performance.  In particular, it has contributed to industry-leading levels of margin, return on assets and cash generation. Nonetheless, it is clear that the absence of a cap, in recognition of which the chairman and former remuneration committee chair offered their resignations from the board on 14th December 2017, has given rise to the potential for pay-outs which, when triggered in full, will be significantly larger and paid earlier than might reasonably have been expected at the time the scheme was originally put to shareholders.
"These decisions by the executives have been welcomed and fully supported by the remuneration committee which has also noted Jeff Fairburn's intention to donate a substantial proportion of his total reward to charity.  The board regards these decisions as an appropriate response by the executives. Accordingly, the board unanimously supports this amendment which it believes to be in the interests of the company as a whole."
Got a story? Email news@theconstructionindex.co.uk