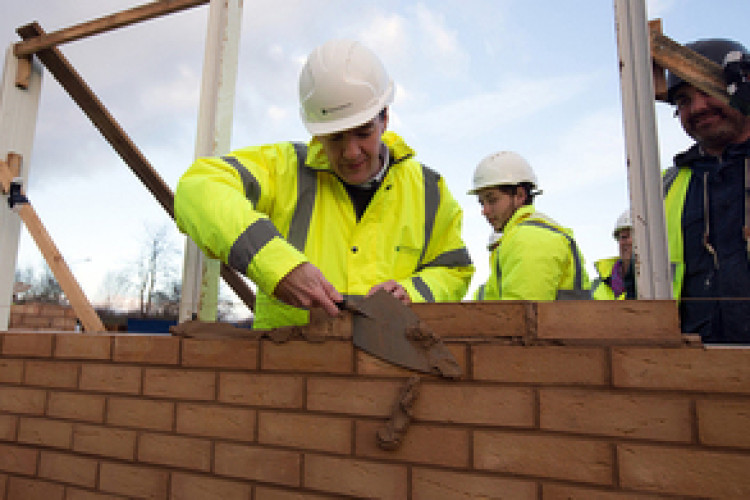 Its announcement comes on the back of the chancellor's autumn statement this week in which support for house-building was confirmed as a key part of the government's economic strategy.
Persimmon chief executive Jeff Fairburn revealed Persimmon's plans as he welcomed chancellor of the exchequer George Osborne to one of his company's developments in South Ockenden, Essex.
Since 2012, Persimmon has increased the number of homes completed each year by nearly 50%. This year it has made further progress, starting work on 250 new developments across England, Wales and Scotland. The business currently employs 4,500 people and envisages creating a further 1,000 jobs as part of its five-year plan.
Mr Fairburn said: "Home ownership continues to be an aspiration for the majority of British people and these latest initiatives announced by the chancellor should help that dream become a reality for many more people."

Persimmon has opened two new regional businesses in 2015 – Durham and central Birmingham. It plans to open a further two businesses in 2016 – Cornwall and Perth.
Mr Fairburn said that to help the business meet demand, the company had increased its apprenticeship intake and had also introduced new recruitment schemes such as Combat to Construction and Upskill to Construction.
"We are fortunate to have a committed and very experienced team at Persimmon. We have taken on 140 ex-service personnel this year in addition to 200 young apprentices. In 2016 we will be turning our attention to people who feel they missed out on a traditional apprenticeship and will be offering fully-paid apprenticeships to more mature workers through our Upskill to Construction programme."
The chancellor's autumn statement included a number of measures designed to help people get on the housing ladder, including:
releasing public land suitable for 160,000 homes and re-designating unused commercial land for starter homes
London Help to Buy, offering London home buyers with a 5% deposit an interest-free loan worth up to 40% of the value of a newly-built home
an extra 3% on stamp duty land tax for purchases of additional properties such as buy-to-lets and second homes.
Got a story? Email news@theconstructionindex.co.uk