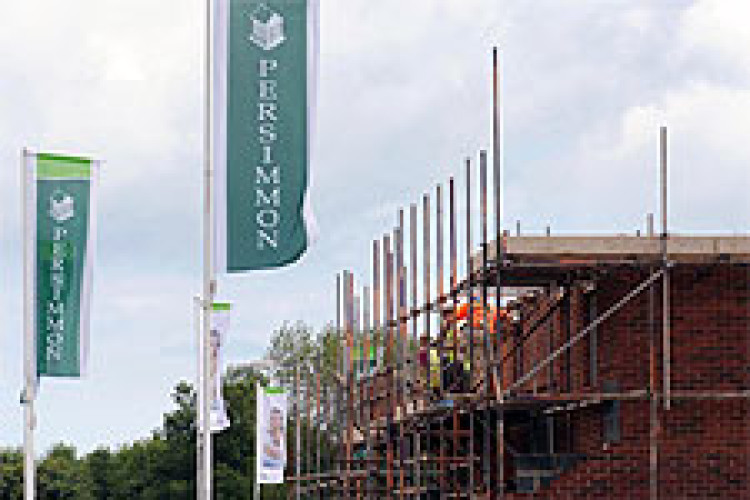 Persimmon's revenue from private sales for the first 15 weeks of 2014 is 35% ahead of last year's figure. It has approximately 7,200 new homes sold forward into the private sale market for 2014 which is 38% ahead of the same point last year, with an average selling price up 3% to £200,400.
The Help to Buy scheme in England was introduced on 1 April 2013. Persimmon sold 2,203 homes to customers using mortgages associated with this scheme in 2013. With take-up accelerating, it has sold a further 2,800 homes to Help to Buyers already this year.
Persimmon holds its annual general meeting in York today. Shareholders will be told that the company's strategy "remains focussed on exercising capital discipline through the cycle whilst growing the business as market conditions allow".
Persimmon currently has approximately 395 active sites across the UK and has opened 75 of the 90 new outlets targeted for the first half of 2014. 
"Our build activity continues to support the improved rates of sale and we remain confident of delivering further growth in the number of new homes legally completed for 2014," the company said.

It has also extended its £300m revolving credit facility with its banks until 31 March 2019.
Telford Homes has also provided a trading update ahead of its preliminary results for the year ended 31 March 2014, which will be released on 28 May 2014. Profit before tax is expected to be more than double last year's £9.0m and reach a cumulative £120m over the next four financial years. Operating margin before interest is expected to be in excess of 15% for the last financial year, up from 9.7% the previous year.
Telford Homes targets more affordable parts of London. It is starting this month on a 31-storey development in Stratford, east London, comprising 181 new homes, including 157 open market properties.
With 492 open market sales last year, Telford Homes is a much smaller business than Persimmon. And, in contrast to Persimmon, it has yet to make a sale to a customer using a Help to Buy mortgage.
Got a story? Email news@theconstructionindex.co.uk