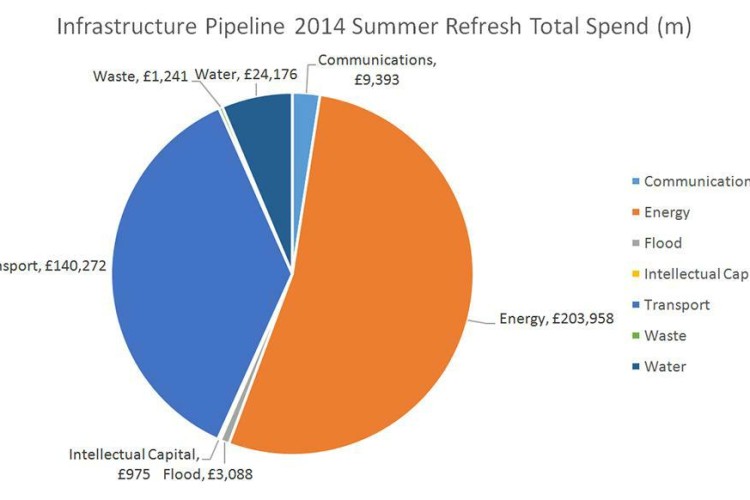 The previous update in December put the value at £375bn.
The sectors with the largest values of planned spending are energy with almost £204bn identified and transport, with a value of more than £140m.
The Pipeline, which is converted into an interactive map format by Barbour ABI, is designed to increase the visibility of future infrastructure investment in both the public and private sectors. It is reviewed every six months to ensure new opportunities are reflected and more details are provided as they emerge.
Michael Dall, lead economist at Barbour ABI, said: "This latest Pipeline update will come as very positive news for the construction industry. With the Pipeline representing more than £380 billion of planned infrastructure investment over the coming years, the construction industry will receive a much-needed boost just as the latest output and new contract figures seem to indicate that the high rate of growth is slowing.
"While there have been concerns recently that the industry is becoming too reliant on the housing sector, this Pipeline will offer greater visibility and understanding of the potential opportunities available in the infrastructure sector too.
Got a story? Email news@theconstructionindex.co.uk