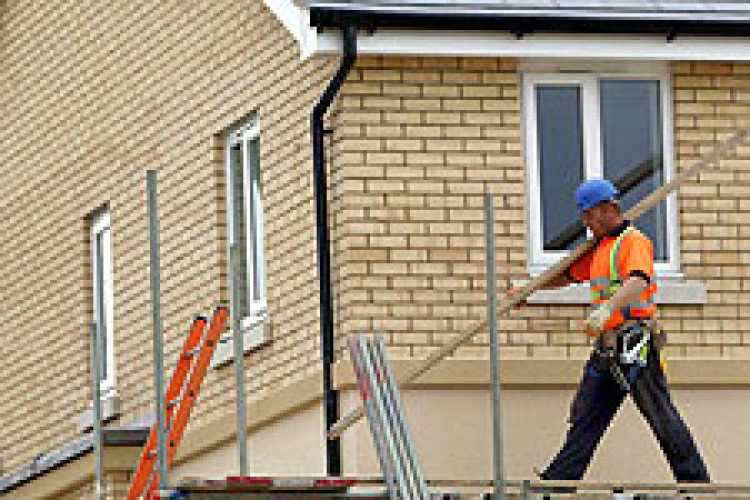 The latest statistics from the Department for Communities & Local Government (DCLG) show that 261,000 new homes were granted planning permission in the year to March 2015 – the highest annual total for eight years.
Permission to build new houses are now running higher than at the pre-recession peak in 2007 and house-building starts are more than double what they were six years ago.
Housing minister Brandon Lewis said this showed government policies were working.

However, Federation of Master Builders (FMB) chief executive Brian Berry said: "These statistics show that we are moving in the right direction but unfortunately planning permissions do not always result in homes being delivered. To keep pace with demand, we need to deliver 240,000 homes each year and the level of planning permissions being granted might suggest that this target is within easy reach. However, last year we delivered fewer than 120,000 homes."
Mr Berry continued: "We are working closely with government on removing barriers to house building – particularly barriers to small local builders which are recognised as being vital to reaching our overall target for more new homes. In the late 1980s, SME house builders delivered two thirds of all new homes and now build less than 30%. These firms were also disproportionately hit by the economic downturn and we now need to look at how we can re-empower SME house builders to pick up the slack on housing."
He concluded: "Obviously, these statistics are positive, but let's not get distracted from what the actual barriers to building are, such as a growing lack of skilled workers. We are facing a skills time bomb with too few bricklayers, site managers, carpenters and joiners to physically build these homes and we are working with government to ensure new apprenticeships can help fill these roles in the medium to longer term."
Got a story? Email news@theconstructionindex.co.uk