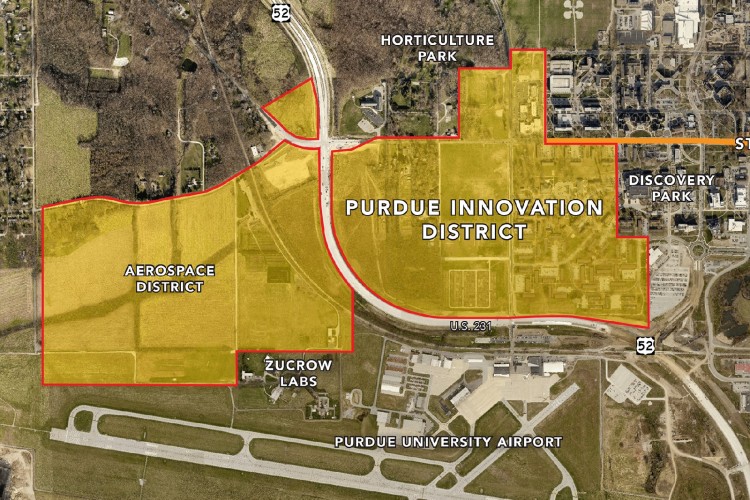 The Purdue Innovation District will be developed by a partnership of Purdue Research Foundation and Browning Investments. Total investment in the project is put at more than US$1bn (£705m).
"This opportunity is unique in its scale and potential impact as a catalyst for innovation, collaboration, and entrepreneurialism," said John Hirschman, president and CEO of Browning. "Academic and private industry research and discovery will be purposefully integrated with commercial activity and residential options in a transformative development for Purdue University and West Lafayette."
Browning will lead the development of the masterplan over a period of several months to produce a design for streets, land use, infrastructure, and open spaces. The full plan will include aspects such as student housing; non-student residential accommodation; lab, research and other collaboration spaces; offices; and spaces for aerospace research, advanced manufacturing and light industry.

"This is a tremendous long-term opportunity to develop several million square feet across a full spectrum of property types," said Adam Chavers, senior vice president of Browning. "The vision is large enough that Browning and other developers will be executing vertical development over the next 15 to 20 years."
"If residential higher ed is going to retain its appeal to the best faculty and students, it will have to offer attractive settings for living, recreation and successful business neighbours," said Purdue president Mitch Daniels. "We don't know of a comparable town-gown collaboration like ours along State Street, which we hope with the adjoining innovation district will provide the foundation for a next era of growth and prominence for Purdue."
Got a story? Email news@theconstructionindex.co.uk