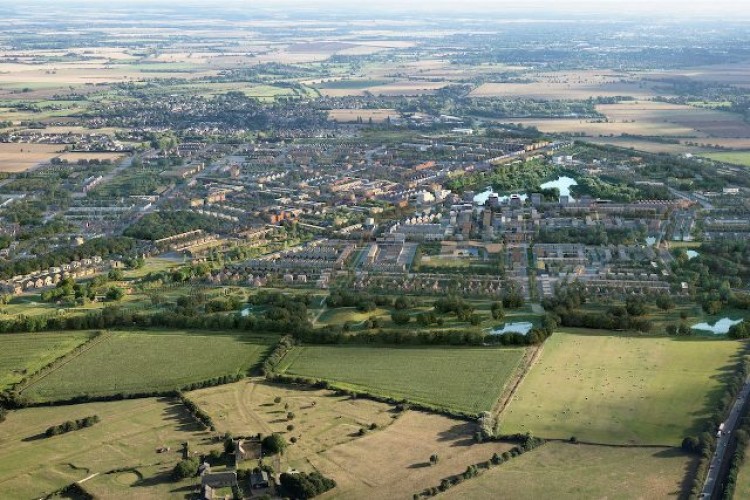 Urban & Civic and the secretary of state for defence have jointly submitted plans for developing 293 hectares of brownfield land at Waterbeach Barracks. Urban & Civic is acting on behalf of the Ministry of Defence.
"Outside London, Waterbeach is the best brownfield site in the country," said Urban & Civic chief executive Nigel Hugill.
"Three miles from the Cambridge Science Park with some of the most dynamic employment in the world, Waterbeach can help meet a demonstrable shortage of accessible accommodation in the north of the city, both from an expanding workforce and local residents who have lived here for generations.  Courtesy of the Royal Engineers, the barracks and airfield are already marvellously landscaped, with a 23 acre lake and tree lined environment that has been forty years in the making, and is already part of a popular and dynamic village."
He added: "Furthermore, Waterbeach precisely represents the cross government department approach envisaged in the Housing White Paper.  To that extent, it can be seen as a bellwether for the more rapid delivery of quality and scale.  Urban & Civic is master developer but the site continues to be owned by the MoD, who set us the twin objectives of maximising revenues to the Exchequer and accelerating housing numbers." 

The outline planning application at Waterbeach is for:
up to 6,500 homes, including up to 600 units of residential institution (care home) use
three primary schools and a secondary school
up to 9,000m2 of community facilities, including: community centres, health care, nurseries, library use, places of worship and a museum 
sports and fitness centres
up to 16,500m2 of retail
up to 15,000 m2 of offices and light industrial units (
a hotel
The development will have two new access points onto the A10, and the application also provides for a new park and ride facility.
The barracks and airfield are part of a strategic site allocated for housing under the Emerging South Cambridgeshire Local Plan, alongside neighbouring land being promoted separately. Urban & Civic is acting on behalf of the Ministry of Defence, who as part of Central Government are committed to maximising public benefit from the disposal of their land.
Got a story? Email news@theconstructionindex.co.uk